The 'Little Monster' Strikes Again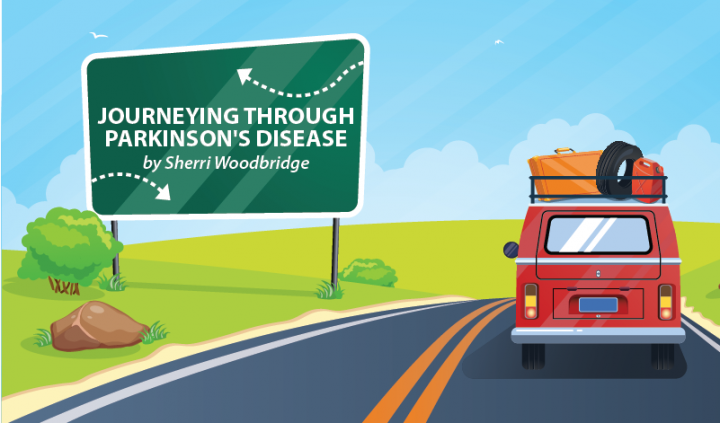 Serotonin, norepinephrine, and dopamine are all chemicals involved in regulating mood, energy, motivation, appetite, and sleep. Also, the brain's frontal lobe, which is important in controlling mood, is known to be underactive in people with Parkinson's disease. It's no wonder that Parkinson's patients may look sad. We have every right. Our brain is messed up! But looking sad and feeling sad are two different things.
People with Parkinson's have two strikes against them in the "mood control" department (strike one is the frontal lobe being underactive). The second is that sometimes we can wear what people refer to as a "masked face." A Parkinson's patient can often have a lack of control over their facial muscles. So, naturally, because the majority of the public haven't a clue what's going on behind the face of a Parkinson's patient, they assume the mood we're in dictates our (lack of) expression. That assumption is not necessarily correct.
I have been asked several times, "Why are you so sad?" or, "Are you depressed?" or, "What's wrong?" I'm not sad. I'm not depressed. Also, nothing was wrong until I was asked all those questions and then began wondering if maybe something actually is wrong. Maybe there was something I'm supposed to be sad or depressed over, and I just haven't found out about it yet. A surefire way to get someone feeling low (at least, for me) is to tell him or her how "down" or depressed he or she looks (especially if it happens repeatedly).
I was sitting, listening to a friend the other day. As far as I knew, nothing had changed in my appearance while we chatted. Then she asked, "Are you OK? You look like you're going to cry."
I was fine. However, I then questioned myself. Was I fine? Why do I look so sad to her? Do I feel sad? Am I going to cry? Should I cry? Is there something to cry about that I missed? Maybe I should cry. How long should I cry? Alas, I concluded that, yes, I was fine and I wasn't going to cry. I didn't feel sad, but for reasons beyond my control, I looked sad to her. I chalked that up to Little Monster (PD) stealing my smile.
My movement disorder specialist once told me that in some cases of Parkinson's disease, depression is the patient's first symptom of the disease. Through the course of living with PD, depression may continue to be a struggle. Therefore, it is important that we optimally treat it. Sleepless nights, constipation, fatigue, freezing episodes, and more can contribute to depression, so if you're struggling with these symptoms, address them.
Regular exercise is an important part of being at your best not only physically, but emotionally and mentally as well. It's a proven fact that if we get up and get going, we'll mentally feel better.
I once heard a story told of a doctor who was treating a patient for depression. Nothing seemed to help him. The doctor finally told his patient to go to a certain room each afternoon in the local hospital and read to the cancer patient there. Within a week, his depressed patient's spirit (emotional well-being and mental outlook) had improved dramatically. By taking his eyes off himself and helping another, he was able to help himself.
There are many cases of depression that don't fit neatly or easily into that theory of treatment, some due to chemical imbalances or injuries that are difficult to treat, even with the medications that are available. Sometimes there are just no easy answers for treating depression, and since each case is individualized, so are the treatments.
If you feel you tend to get depressed at times, or are feeling sad, think about joining a support group if you haven't already done so. Start a hobby. Get involved in a recreational or social activity. Join a dance class. I've never met a depressed person who was dancing (or singing). Many effective and safe medications have been used to treat depression in people with PD.
Remember, as a Parkinson's patient or caregiver, progress is being made every day toward new treatments. Until then, get the best treatment you can, tailored to you or your loved one. Your doctor can only treat you to the extent that you are willing to confide in them with what you are experiencing.
***
Note: Parkinson's News Today is strictly a news and information website about the disease. It does not provide medical advice, diagnosis or treatment. This content is not intended to be a substitute for professional medical advice, diagnosis, or treatment. Always seek the advice of your physician or another qualified health provider with any questions you may have regarding a medical condition. Never disregard professional medical advice or delay in seeking it because of something you have read on this website. The opinions expressed in this column are not those of Parkinson's News Today or its parent company, BioNews Services, and are intended to spark discussion about issues pertaining to Parkinson's disease.