Parkinson's Disease and the 'C' Word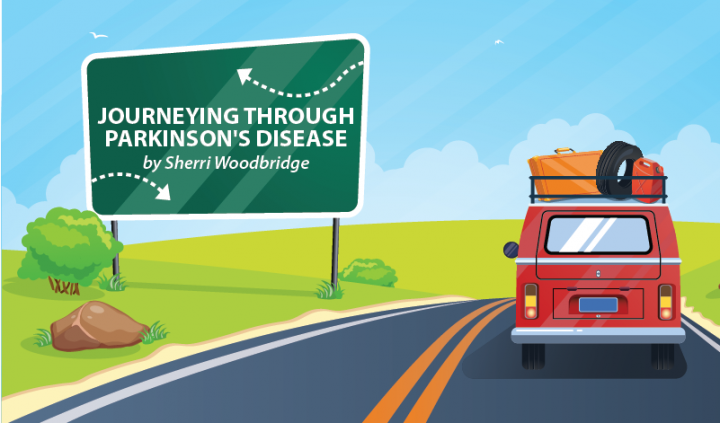 You've seen the commercials about diarrhea. It's not something to be embarrassed about, but we try to make light of it by calling it by some other name like the runs, the squirts, the trots, Montezuma's revenge, or the really polite word: dysentery. When it comes down to it, they all mean the same thing: RUN!
The blessing of Parkinson's disease is we don't have to deal with the trots or the squirts as others do. We get to deal with that other word we don't want to talk about: constipation. You know, that plugged up feeling you get in which you have to poop but you can't. And for people with PD, this can be a real stopper. When you're at that place of blockage, you want to get some of that miracle stuff they advertise and be one of the "thousands who poop with ease."
What to do?
There is no miracle pill, and you don't want yet another medication. And as user-friendly as marketers want you to believe Metamucil (psyllium) is, if you've got PD, get rid of it. For whatever reason, it hardens once digested in a person with PD and will only make things worse. MiraLax (polyethylene glycol 3350) is a good substitute. It is a clear, fairly inexpensive liquid, and is recommended by doctors to ready patients for colonoscopies. And it is safe for adults.
Your diet plays a crucial part in this war against being plugged up. If possible, stay away from white bread, pasta, and rice, and replace them with whole grains and brown rice. Don't forget what your mother told you: Eat your fruits (figs and dates are great) and veggies. Lots of them. And just as important is drinking WATER — dehydration can cause constipation.
Constipation also affects medications. It causes the stomach to empty more slowly, disallowing the pills to enter the intestine where they are absorbed more efficiently. Constipation has also been linked to bowel cancer and, really, who wants that? PD is enough.
Another thing you can do is to walk each day, as that has "un-constipational" effects (did you like that big, made-up word?). Also, try rocking when seated on the commode, and I don't mean like in a rocking chair. Lean to the right and then the left slowly as that helps to move the muscles associated with making a good poop. I also saw a video of a woman demonstrating how to poop easier (she was just demonstrating, not actually pooping), and she suggested rubbing your lower back and lower abdomen to try to help things along.
Whatever you do, don't take constipation lightly. Tell your doctors. Recently, I spoke with a woman who along with having PD was diagnosed with colon cancer. It went undetected for some time, as she and her neurologist thought she was just having constipation issues. Perhaps. But at some point, that changed.
So, keep on top of your bowel movement situation. If it changes, tell your doctor. If you're struggling, tell your doctor. If you're in pain, tell your doctor. If you can't poop, tell your doctor. Don't be embarrassed. If you can't seem to broach the topic, just print out this article and hand it to them and say with pleading eyes, "Help."
Doctors are there to help things run smoothly for you, so stop straining and start smiling.
***
Note: Parkinson's News Today is strictly a news and information website about the disease. It does not provide medical advice, diagnosis or treatment. This content is not intended to be a substitute for professional medical advice, diagnosis, or treatment. Always seek the advice of your physician or another qualified health provider with any questions you may have regarding a medical condition. Never disregard professional medical advice or delay in seeking it because of something you have read on this website. The opinions expressed in this column are not those of Parkinson's News Today or its parent company, BioNews Services, and are intended to spark discussion about issues pertaining to Parkinson's disease.