Dancing for Dopamine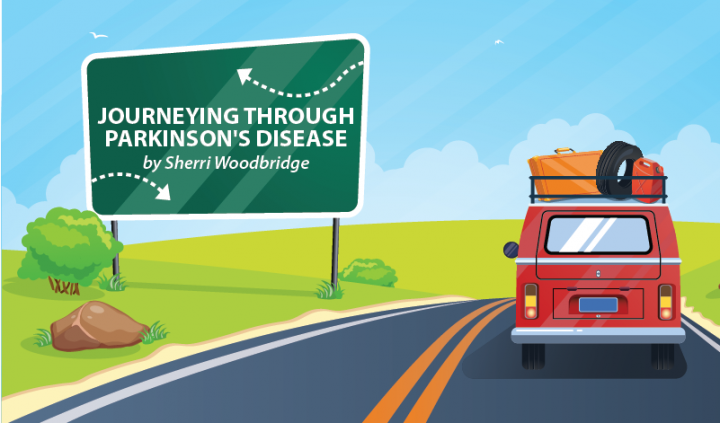 I have been starving for music lately. I am not great at technology stuff, and my husband has much of our media set up so that if I get ahold of the remote control for the music-player thingy, it's safe to say my husband will soon be working on bringing our technology stuff back to life.
But the other day, I decided to brave it while he wasn't home because, as I said, I was starving for music. And not just any old music, but some good ol' Steven Curtis Chapman-style music. Some Chris Tomlin-style music. After finally getting Alexa (the other woman in our home who is technologically very friendly) to finally stop taking a survey from me, and me screaming "ALEXA, STOP!" at the top of my lungs for 10 minutes, I somehow finally got a song to start playing.
During my starvation period, I had begun to feel down. I know that Parkinson's can assist in making your blue days even bluer, and mine were becoming a dark blue. I wasn't about to give up hope and decided to put on some music while my husband visited the dentist as I watched my 3-year-old grandson.
For the most part, I cannot play music softly. I have to crank it up and feel it. I'm not talking about the music that my brother used to listen to on the way to school. You know, the kind of music that leaves you shaking out of your skin because the volume is so loud, the drums reverberate inside the speakers, and the electric guitars screech as screech-ily as they can. This was not the kind of music that researchers say relieves the symptoms of depression or eases pain. This was not the kind of music that others say benefits our physical and mental health in many ways. No. This was the kind of music that you don't want to listen to when your blue skies have turned to gray.
I was reading an article today that said it was recently discovered that dopamine is released when you are listening to music (specifically NOT heavy metal/techno or the like). It also showed that dopamine levels are up to 9 percent higher for those who listen to music. It was also noted that music can increase your focus levels.
After I read that, I cranked up my little techno helper Alexa, and after about six tries, she started playing a Steven Curtis Chapman song. Chapman has never let me down when he sings. He always plays the right song at the right time. Finn (my 3-year-old grandson) came into the kitchen where I was and started dancing. I picked him up and we danced together and he giggled and giggled. And I didn't know it while we danced across the kitchen floor, but my dopamine levels were very happy. And that made all of me very, very happy.
***
Note: Parkinson's News Today is strictly a news and information website about the disease. It does not provide medical advice, diagnosis or treatment. This content is not intended to be a substitute for professional medical advice, diagnosis, or treatment. Always seek the advice of your physician or another qualified health provider with any questions you may have regarding a medical condition. Never disregard professional medical advice or delay in seeking it because of something you have read on this website. The opinions expressed in this column are not those of Parkinson's News Today or its parent company, BioNews Services, and are intended to spark discussion about issues pertaining to Parkinson's disease.