8 Things Caregivers Need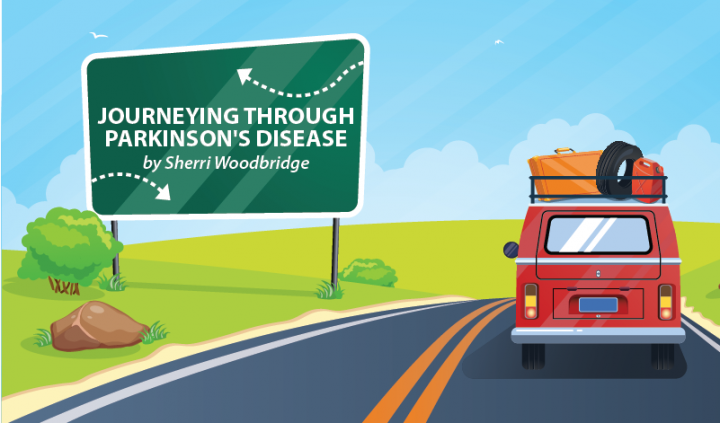 It's not uncommon for spouses to decide to leave when the other gets sick. I think it could be a matter of "having had it up to here" and then finding out the one you've "put up with" for so long now has a condition that will most likely make your life — and theirs — a lot more difficult. Parkinson's may change the relationship between a married couple. Bonds between a father and son. Between a mother and daughter. Friends. It comes in and subtlety takes away the ties that once bound these relationships together.
The PD patient changes. They are physically familiar, but mentally and emotionally, they're not the same. And the caregiver is left struggling with how to deal with this new role in life: taking care of someone else while taking care of themselves.
If you are a caregiver to anyone, first of all, thank you for your commitment and sacrifice. You might get hit, have to change yet another big girl or big boy diaper, clean up another spill, or wash another naked body, but we (your charges) appreciate you more than we might be able to say or show.
Following are eight little things you can do as a caregiver that will hopefully, make your role easier:
• Breathe deeply and when you get one free minute, do one thing that puts a smile on your face. Go out to the garden and breathe in the fragrance of a rose. Put on encouraging music. Read a short devotional. Fix a cup of tea. Scream. Screaming is highly underrated.
• Don't focus on the what-ifs. They'll defeat you most every time. Do focus on "now." It may seem like a tremendous struggle at the moment, but things could be worse. Today may be one of the harder days, but when the clock strikes 12, it's a new day. Something wonderful could be ahead, waiting to happen. Your patient may turn into a pumpkin! Don't lose hope.
• If you don't have one already, get a sense of humor. Without one, you'll often despair. Find something funny in every day. You need to laugh.
• Get yourself into a support group locally or online. You may not think you need it, but you do. Especially as the road becomes bumpier. And it will get bumpier. Get some support in place now, as it will make things easier to deal with later.
• You need your friends. Don't alienate them by thinking you can do this by yourself. Accept their invitations to help. Accept an hour off, washing the dishes, picking up some groceries, dropping the kids off at practice, or cooking your family a meal. Give yourself some slack and let your friends feel needed, because if they are offering to help before you have even asked, they may see your need better than you can.
• Try to think ahead. Your loved one's mental faculties may not be so great anymore. A daily schedule may be useful, with a reminder for doctor's appointments, visitors, special occasions, etc.
• Don't beat yourself up. There will be good days and bad days. You may have more bad days now due to your new, unwanted role. And because this admittedly is an unwanted role, you feel like your life has been swallowed up along with the one you're caring for.
You have thoughts of packing it in. Giving up. Throwing in the towel. Walking away and leaving the patient to fend for himself or herself. You're tired, weary, spent, worn out. You want it to end and you feel guilty for thinking and feeling the way you do. And it's OK. It's normal. You're caring for the one you're grieving, while at the same time grieving what you've both lost already and what you could very well lose still. It's OK to be frustrated, to go outside for a reprieve and scream. It's OK to let the tears flow. Just remember: The one you love is in this fight with you, not against you. They just aren't able to fight as they once did. Try to remember them as they were 10, 15, or 20 years ago when you laughed together and lived life together.
Also try to remember that if your husband could get out and mow the lawn again, he'd do it in a heartbeat. If the wife you care for could brush her own teeth and tie her own shoes, you'd both be ecstatic. Whatever you're losing, they are losing as well. They've been dreading the days to come with a vengeance.
If they could, the one you are caring for would take this bitter cup from you. However, that cup may one day soon be empty, so enjoy it now while there is still some liquid left, even if sour at times.
***
Note: Parkinson's News Today is strictly a news and information website about the disease. It does not provide medical advice, diagnosis or treatment. This content is not intended to be a substitute for professional medical advice, diagnosis, or treatment. Always seek the advice of your physician or another qualified health provider with any questions you may have regarding a medical condition. Never disregard professional medical advice or delay in seeking it because of something you have read on this website. The opinions expressed in this column are not those of Parkinson's News Today or its parent company, BioNews Services, and are intended to spark discussion about issues pertaining to Parkinson's disease.