Nature Walks and Gardening Improve Overall Health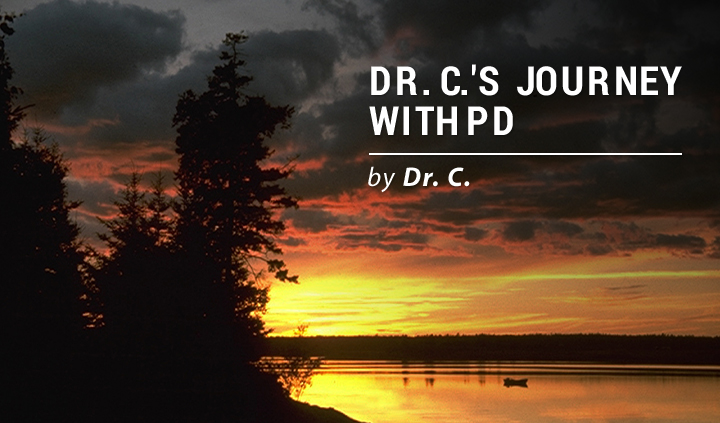 "Nature," the "N" of the CHRONDI Creed, has always been a part of my life. One doctor told me, "Your strong history of exercise and nature has kept Parkinson's at bay."
I was an avid hiker, cyclist, and rock collector in my youth. As I headed into my gray-haired years with Parkinson's disease (PD), I moved from these activities to building and maintaining gardens around my home. I have always felt healthier when gardening, without knowing about the research that supports my experience. I have since discovered many studies that show nature walks and gardening contribute to improvements in overall health.
Humans have interacted with and depended on nature for millennia. We have only migrated toward becoming city dwellers in relatively recent history. Returning to our roots (pun intended) can bestow many health benefits on us. Living next to "green environments" has been shown to have both mental and physical health advantages. Walks in parks, particularly when mindfulness is used — known as "forest bathing" — can have positive effects on well-being.
I can attest to the benefits of this practice, both personally and as a teacher of mindfulness. Some people have trouble meditating while sitting, and a mindful walk in the woods can help to quiet their minds and bodies. Connecting with nature has holistic effects, and it doesn't have to take hours out of a busy life — just five minutes can make a difference.
Humans have always built sacred sites on or near places of exceptional natural beauty. Our ancestors harnessed the awe that we experience when viewing a magnificent mountain or a beautiful ocean scene to open a doorway into the soul. But these doorways are obscured by hordes on the highways, multitudes straining the subway, and the super speed of technology stripping away our humanity. It is so easy to get lost in our modern culture and forget an intrinsic part of being human: the "nature" in human nature. Setting aside time each week to walk mindfully in a green environment is the first step to reconnecting with ourselves.
Gardening occupies more time than a stroll in the park does, but there are additional physical benefits to be found with getting your hands dirty. It's an excellent activity for people with PD when the routine is adapted for safety and severity of symptoms.
I consider myself a "landscape painter," and gardening is my main form of exercise. Building garden beds and pathways are my way of constructing a personal green space. I have a relationship with the plants in my garden. This connection is so important to me that when I moved house, I took hundreds of my plants with me.
Caring for my garden and enjoying the beauty of blooms and foliage is an enriching experience. I feel awe and a sense of falling in love with its beauty. Gardening has overall health benefits that help me to manage the symptoms of my chronic disease. It's never too late to benefit from exercise, and if you're planning to be more active, gardening can be a fun way to get moving again.
How do you connect with nature to improve your health while living with a chronic disease?
***
Note: Parkinson's News Today is strictly a news and information website about the disease. It does not provide medical advice, diagnosis or treatment. This content is not intended to be a substitute for professional medical advice, diagnosis, or treatment. Always seek the advice of your physician or another qualified health provider with any questions you may have regarding a medical condition. Never disregard professional medical advice or delay in seeking it because of something you have read on this website. The opinions expressed in this column are not those of Parkinson's News Today or its parent company, BioNews Services, and are intended to spark discussion about issues pertaining to Parkinson's disease.