A Tough Climb: Nan Little's Parkinson's Journey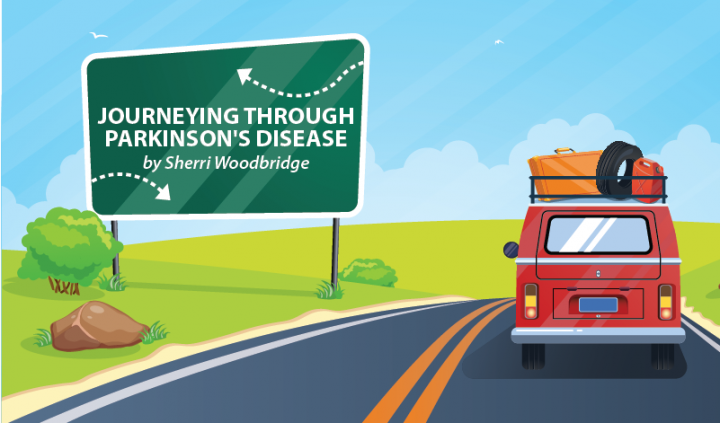 Many would find the book title "If I Can Climb Mt. Kilimanjaro, Why Can't I Brush My Teeth?" intriguing. Few people, however, would understand its meaning.                                  
Nan Little, author of the aforementioned book, was diagnosed with Parkinson's disease at the age of 62. Since then, writes Pamela Quinn, an interviewer for "PD Outliers," Nan "has become well known around the Parkinson's community for her bold expeditions across the world."
A boxing buddy at Rock Steady gave me the book, but I was somewhat reticent about reading of Nan's journeys around the world. I'd heard her speak at a conference a few years back. My impression of her talk was that she was saying "Look what I've done" rather than "Look at what exercising has done for me." (In hindsight, it would be fair to say that there had been some envy on my part.)
According to Nan, exercising — mainly intense cycling — saved her life. And cycling across Iowa led her to the base and ultimately all the way to the top of Kilimanjaro. I wasn't too many pages into the book before I overcame my first impression of her experiences, and by the end of Chapter 1, I was a fan.
Nan writes with honesty and transparency, sharing her reaction to being diagnosed with Parkinson's in 2008 and relating how she became involved in cycling with the Register's Annual Great Bicycle Ride Across Iowa (RAGBRAI), a noncompetitive bicycle ride organized by the Des Moines Register. It was through RAGBRAI that she became involved with the Pedaling for Parkinson's program, founded by Dr. Jay Alberts, a neuroscientist at the Cleveland Clinic, and Cathy Frazier, a woman living with Parkinson's disease.
It was also because of RAGBRAI that Nan and her husband were asked to join a climb up Kilimanjaro in 2011. That climb, Nan says, was the hardest thing she had ever done, and it took a tremendous toll. However, she didn't let that stop her feisty spirit, and she has since trekked to Annapurna Base Camp in Nepal and ridden in RAGBRAI 2012! 
Of her cycling and climbing experiences, Nan states: "The profound joy of dipping my bike wheel in the Mississippi, ascending Kilimanjaro and standing among fluttering prayer flags high in Nepal, gains greater meaning when people tell me my efforts inspire them to find strength to cycle, to exercise or to walk around the block. I do not believe that people can do anything they set their minds to. We have physical, mental and fiscal limitations. Nonetheless, it's likely that we can be in control of our lives and our bodies more than we expect."
Following are some of my favorite quotes from Nan's book. I hope not only that they inspire you to read her book on an upcoming, blustery autumn day, but that they also give you hope.
"We can give PD a specific place in our world, but [we mustn't give it] control over our lives."
"I'm not going to tell you that everything's going to be alright. I am going to tell you that [you have] grit."
"People with neurodegenerative diseases are capable of far more than they expect."
"The more you focus on pain the more debilitated and closed in you become."
"We can't control what happens to us but we can control our attitudes or how we respond."
And my favorite:
"Forget PD — Go fly-fishing!"
***
Note: Parkinson's News Today is strictly a news and information website about the disease. It does not provide medical advice, diagnosis or treatment. This content is not intended to be a substitute for professional medical advice, diagnosis, or treatment. Always seek the advice of your physician or another qualified health provider with any questions you may have regarding a medical condition. Never disregard professional medical advice or delay in seeking it because of something you have read on this website. The opinions expressed in this column are not those of Parkinson's News Today or its parent company, BioNews Services, and are intended to spark discussion about issues pertaining to Parkinson's disease.