I'm Learning that Life Doesn't Always Need to Be Lived 'My Way'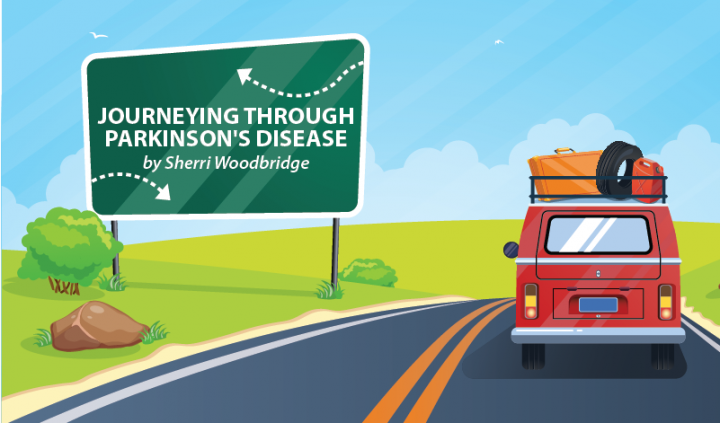 I saw a musical movie with my daughter a while back. We were the only people in the theater and we had a great time. The only problem is that these types of movies awaken my repressed desire to sing and dance, much to my family's despair. 
I left the theater singing, adding a few little dance moves to the words I could remember (which were few) in my song of choice. (Yes, the attendant behind the snack bar delighted in laughing at me.)
Pain in pleasure
And then, in one of my graceful moves, I threw out my back. The pain seared through the entire middle section. Fortunately, it didn't last too long.
What was unfortunate, however, was coming face to face with Parkinson's disease once again. I know that no matter what my heart desires, this thieving disease will determine whether I can do what I'd like to do. Ultimately, it isn't my decision to make. Not really, anyhow.
My way would be a different way
If I had my way, I'd join a dance class and learn to waltz.
If I had my way, I'd go skiing just one more time.
If I had my way, I'd play softball and hit a home run.
If I had my way, I'd put on my own socks and shoes.
If I had my way, I'd insist that I can do it all myself.
If I had my way, I'd do many things I once could do but can no longer do.
But today is different
I can't have my way. Parkinson's has seen to that.
I've had to learn to receive and accept that I am not always able to give.
I've had to learn that dancing will have to wait, at least for right now.
I've had to learn that skiing is not for me anymore.
I've had to learn that others are able and willing to do what I cannot.
I've learned, unlike Frank Sinatra, that I don't always have to have it — or do it — my way.
And I'm learning … that's all OK.
***
Note: Parkinson's News Today is strictly a news and information website about the disease. It does not provide medical advice, diagnosis, or treatment. This content is not intended to be a substitute for professional medical advice, diagnosis, or treatment. Always seek the advice of your physician or another qualified health provider with any questions you may have regarding a medical condition. Never disregard professional medical advice or delay in seeking it because of something you have read on this website. The opinions expressed in this column are not those of Parkinson's News Today or its parent company, BioNews Services, and are intended to spark discussion about issues pertaining to Parkinson's disease.