Surviving Marriage While Surviving Parkinson's Disease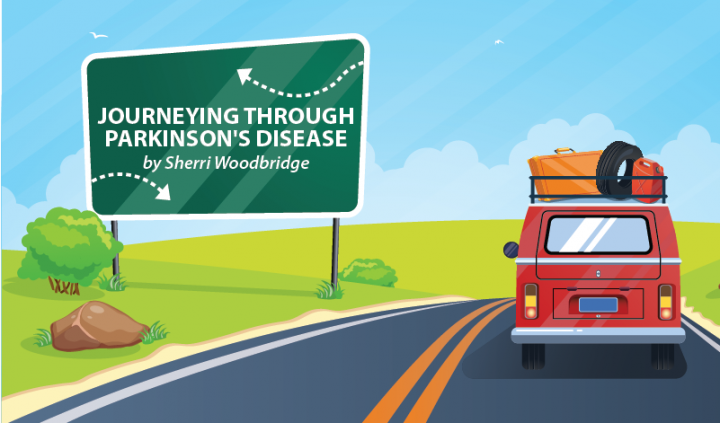 She was nine years younger than his 37 years of age. Two months into their relationship, a Parkinson's disease diagnosis was inevitable.
She had a decision to make. A choice that would affect the rest of her life. Should she continue seeing him? Invest her life in something that could very well be the hardest thing she'd ever have to face? Or should she step away and protect herself from certain future heartache?
She did her research on Parkinson's disease. She read up on what it might be like to marry a person with it. She read up on the symptoms and the treatments available. She researched studies that may come to fruition to aid in her husband's care.
Say yes to the quest
She said yes to the question of marriage. Then she prayed for strength, peace, and a happy and fulfilling life together.
What advice do you give someone stepping over the threshold and into marriage? Someone recently diagnosed with Parkinson's disease? Someone about to marry someone with Parkinson's? Marriage is tough enough without throwing a chronic disease into the mix in the prime of your life. All you can think about is that this wasn't supposed to happen to you.
It's going to be OK
The first thing to do when faced with the life-changing news? Calm the panic. That can be easier said than done, but do take time to accept the news without accepting the myth that this is the end. Yes, things will change, but each journey is different for each of us, so take it one day at a time.
Parkinson's is such an individualistic disease that it's impossible to predict your pathway. There might be tremors ranging from none to slight to extreme. You might have speech problems, you might not. What happens to one person with Parkinson's may not be an issue for another person with Parkinson's.
Joining a support group is one of the best things you can do when finding out you have Parkinson's disease. Several groups can be found online. You can also find a local support group by inquiring at the American Parkinson's Disease Association. It's invaluable to have someone who knows and understands what you go through. A support group is where that is most likely to happen.
Some suggestions
You will feel better when you exercise, and exercising is more fun when you have someone by your side. You need to do what makes you feel healthy. Many couples enjoy walking, tai chi, cycling, yoga, swimming and more. Perhaps you walk together but one does yoga and the other boxing. The important thing is to be like Nike and just do it.
Read and sing together. Reading out loud and singing strengthens throat muscles. For people concerned about choking and softening voices, this is a great help.
Play games and work on puzzles together. These "exercises" are great brain boosters for people with Parkinon's,
Work at being intimate if it's a struggle for you. With Parkinson's, intimacy can sometimes be difficult, even physically painful. Emotionally it can bring up feelings of shame, of insecurity, and of guilt. You aren't able to be there for your spouse in ways you once were. Find ways to be intimate like holding hands when you walk, when you read in bed or watch TV. Cuddle with each other without feeling it must lead to something more.
Apathy may be an obstacle you may have to overcome. A lack of desire may be something you'll have to work on together. Be honest and be open.
Caregivers, it's important to remember that you're battling the disease, not the loved one. People with Parkinon's don't mean to get snippy with you or drop things you must now clean up. Remember that they also want to be who they were before Parkinon's. They would much rather be the person they once were. Try to be patient with them. Pray alone and pray together. Prayer can be a tremendous catalyst in bringing people together and relieving stress.
What if marriage isn't about making us happier? What if it's about us becoming selfless, humble, and giving our life away in order to make someone else happy? Sometimes that's what it's about. Not about us, but about them.
Do you agree or disagree? What is most difficult about being married with Parkinson's, either as the caregiver or the one with Parkinon's?
***
Note: Parkinson's News Today is strictly a news and information website about the disease. It does not provide medical advice, diagnosis or treatment. This content is not intended to be a substitute for professional medical advice, diagnosis, or treatment. Always seek the advice of your physician or another qualified health provider with any questions you may have regarding a medical condition. Never disregard professional medical advice or delay in seeking it because of something you have read on this website. The opinions expressed in this column are not those of Parkinson's News Today or its parent company, BioNews Services, and are intended to spark discussion about issues pertaining to Parkinson's disease.