My Partner Also Has a Chronic Disease. The CHRONDI Creed Helps Us.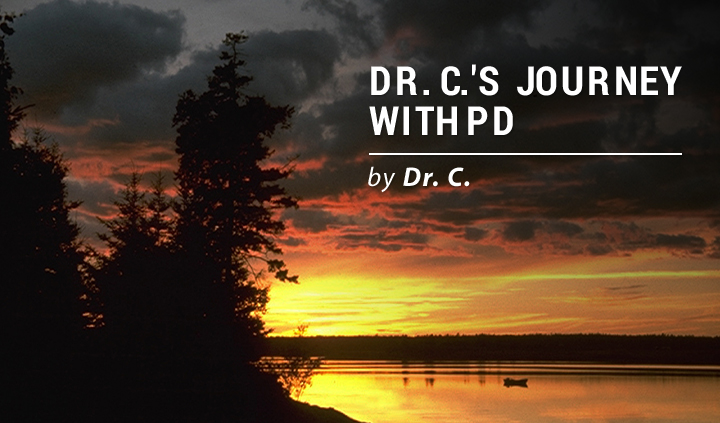 There are quite a few articles that talk about caregivers supporting a person with a chronic illness, and that caregiver is usually the spouse. But what is it like when both people in the relationship have a chronic disease? There is a lot less information out there about this predicament and what people can do under these circumstances to maintain a high quality of life. My partner and I have found that the CHRONDI Creed helps us.
When one partner has a chronic illness, 75 percent of marriages end up in divorce. These couples also suffer high levels of stress and burnout — mental health issues. This has a serious impact on the health of the family.
Writers have offered helpful suggestions on how to limit the negative relationship effects of chronic disease, such as working through frustration and addressing irritability. There are also good sources that provide a literature review of self-care, a review of chronic illness as it overlaps with getting older, and a list of reading materials on caregiving.
This information can be applied to the dueling chronic disease dilemma, but none of these articles accurately articulate the chaos that happens.
When both people in the relationship must deal with their own chronic illness and then be there to help their mate with their issues, chaos ensues.
There is just no way around it – couples argue and fight. It's made worse when both have a chronic disease, with the accompanying issues and needs that must be met. It's a swirling storm, and you either decide to travel through it together or you decide to go your separate ways.
We have decided to commit to doing whatever necessary to make the journey easier and healthier for both of us. This is where the CHRONDI Creed comes into play.
Compassion (C-CHRONDI) is the foundation for success: taking the time to hear each other's needs and respond with a gentle heart. Many of these needs fit into the care demands of disease management (R-CHRONDI), but relationship health must address more than the dueling illnesses.
Couples need to experience times of shared happiness (H-CHRONDI), take walks together embracing nature (N-CHRONDI), and support each other with the development of identities separate from the illness (I-CHRONDI).
There is a plus side to both partners having a chronic illness, which is that both are experiencing loss of function (D-CHRONDI) and both benefit from the support of others beyond the relationship (O-CHRONDI).
We both have agreed to put the CHRONDI Creed in place as an umbrella to help us weather the storms we encounter. It is a shared journey, with each of us taking turns holding the umbrella against the fierce winds.
Our relationship has its rough times — fortunately not that often — but it is filled with mutual interests, love, and a spiritual/soul connection. When the warranty on the body runs out and you can't get new parts anymore, it is these nonmaterial qualities that bring strength to the relationship. We have always been each other's best friends, and even in the darkest of times, one of us shows up to hold the umbrella for the other one.
Do you and your partner both have chronic illnesses? Use the comments section below to talk about your experience and your coping strategies.
***
Note: Parkinson's News Today is strictly a news and information website about the disease. It does not provide medical advice, diagnosis or treatment. This content is not intended to be a substitute for professional medical advice, diagnosis, or treatment. Always seek the advice of your physician or another qualified health provider with any questions you may have regarding a medical condition. Never disregard professional medical advice or delay in seeking it because of something you have read on this website. The opinions expressed in this column are not those of Parkinson's News Today or its parent company, BioNews Services, and are intended to spark discussion about issues pertaining to Parkinson's disease.