Hope Is Good Medicine When Fighting Parkinson's Disease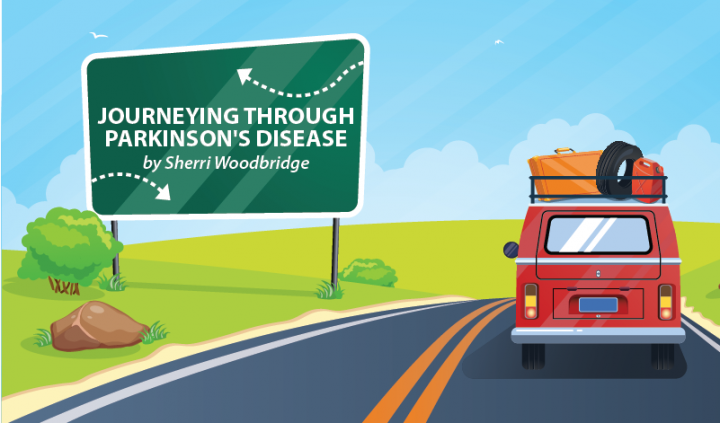 I thought I knew what to expect. But I was hoping that the first opinion was incorrect — that they had missed something or seen something that wasn't there.
I drove on, the second opinion soon to come.
Entering through the sliding glass doors, I made a right turn and pushed the elevator button. I ascended two floors, stepped out, made a left to the neurology department, and checked in. New patient paperwork filled out, I took a seat among others who sat waiting.
The wait was unusually short. When my name was called, I stood and followed the nurse back to the room that I would occupy for the next two hours.
White. All white.
The walls, the trash cans, the sheet of paper that covered the exam tables — everything was sterile white. Cold and uninviting. But then what is "friendly" about a doctor's office? I would soon find out.
The nurse ran through the paperwork and repeated the questions that I had already answered with a pen. After taking my vitals, she stood, and as she turned to leave the room, she said, "The doctor will be right with you."
"Yeah," I thought. "Right with me." At least I didn't have to wait in the lobby. But before my thoughts had time to flourish, the door opened.
The doctor's smile was wide as he stretched out his hand. He was dressed in slacks and sweater, his dark, curly hair pulled back into a neat ponytail and topped with a knit beret. After the introductions, he began "testing."
Testing for Parkinson's disease is different than for most other conditions. There are no blood or urine tests, or scans — at least, there weren't then, nearly 20 years ago. These "tests" began with the following:
 Close your eyes.

 Start at 60 and count backward with your eyes closed.

 Arms out in front, palms up, palms down, tap thumbs and second fingers together, etc., etc.
He made notes for the next 20 minutes. Then he put his pen down, sat up straight, and with both feet on the floor, rolled his chair closer to me. Looking right at me, he put his hand on my knee. "I have to agree with Dr. So-and-So's diagnosis. You have Parkinson's disease. In fact, I think after reading through your records that they misdiagnosed you 12 years ago."
That diagnosis, 12 years earlier, was lupus. I could have flushed all that Plaquenil (hydroxychloroquine) down the sink instead of swallowing it. But, Parkinson's disease? I was only 43 — isn't it an older person's disease?
I have since learned that Parkinson's disease doesn't discriminate. It doesn't matter what age, nationality, or gender you are. I thought that I knew what to expect when I drove 30 miles for that second opinion, but looking back, I know that I wanted to hear something else, such as, "Well, I'm not sure what Dr. So-and-So was thinking, but you're the healthiest person I've ever met."
Hope springs eternal.
Ah, hope
At a conference I attended on Parkinson's disease, one of the speakers stated that the best medicine that we have when fighting any disease is hope. Hope for a better day, a breakthrough in research, a cure.
It's easy to feel like giving in or giving up when you're confronted with a challenge over which you seem to have no control — except your response to it.
After the appointment, I went outside into the rainy afternoon. I walked across the wet pavement, unsuccessfully sidestepped the puddles, got into my car, and closed the door. I shivered, and then cried.
My doctor didn't tell me that I was the healthiest person he had ever met in all his years in medicine. He didn't tell me that Dr. So-and-So was wrong or that I would get better. But he said that he'd be there with me to the end.
Hope is good medicine
Now, I know that you can't hold a doctor to a promise like that, but the feeling that he cared gave me hope. The knowledge that I had someone who understood what I was going through, who would be on my side through my journey made me feel less alone.
Hope brings purpose back into view. It shuts out the "what-ifs" and turns down the dial of doubt. It disables the feelings of despair, enables you to have a confident expectation of a cure, finds the blessings in the curse, and faith for a brighter future.
I started the car, and as snow began to fall, a sense of peace came over me. All was well. I felt reassured that though I couldn't choose to give back this disease, I could decide how I would face this challenge.
I chose hope.
***
Note: Parkinson's News Today is strictly a news and information website about the disease. It does not provide medical advice, diagnosis or treatment. This content is not intended to be a substitute for professional medical advice, diagnosis, or treatment. Always seek the advice of your physician or another qualified health provider with any questions you may have regarding a medical condition. Never disregard professional medical advice or delay in seeking it because of something you have read on this website. The opinions expressed in this column are not those of Parkinson's News Today or its parent company, BioNews Services, and are intended to spark discussion about issues pertaining to Parkinson's disease.