Going Through the Fires of Parkinson's … and Blooming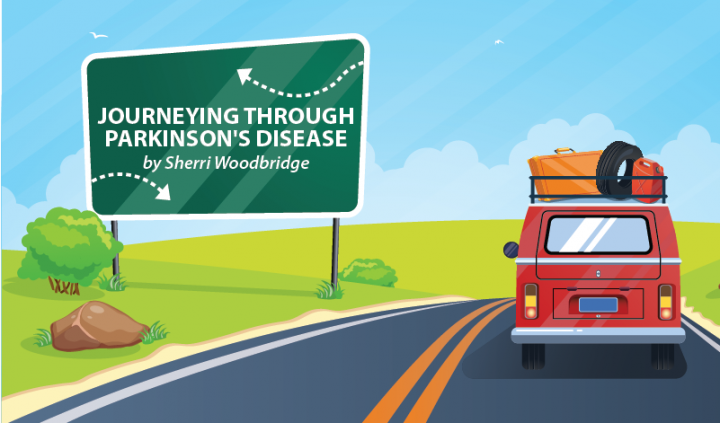 In the same way a wildfire can take your breath away, so can a flower. Especially if it's standing amid charred, blackened earth. Once there stood tall majestic black oaks, madrone, manzanita, and pine trees. Now there remains only ghostly profiles of those trees, their leaves and bark burned bare.
My husband and I were driving back to southern Oregon after visiting my in-laws in California. We passed through several areas where recent wildfires had claimed the rights to dry vegetation. Pine trees stood out like tall, black charcoal pencils, their tips pointed upward. 
As we drove through the wasteland, which seemed void of any life, I began to notice something. Small areas of yellow mixed with orange sat scattered on the hillside. Clumps of pretty flowers stood out demanding attention.
Upon returning home, I looked for information on the flower I saw. I didn't find that one, but I did find information on another flower called the fire poppy. 
The fire poppy, considered by some to be the most vibrant of all wildflowers, emerges only after a wildfire. The seeds have been dormant in the ground, waiting for the right conditions to pop through scorched soil. The seeds can lie in wait for decades before fires prompt them to start the growing process. 
So, what are the growing conditions that cause these flowers to come alive? They are much the same as any other seeds, with one exception: they need the elements of a wildfire. 
It sounds crazy, but if you think about it, it's not so crazy. Some of the most captivating things, like gold, must go through a purification/refining process by fire to stand out from the rest.
We who shuffle around day to day with Parkinson's disease are being refined and purified. A wildfire has swept through our lives in the form of a diagnosis that left us jarred and shaken. We grieve that we may never grow again, dead to all we have ever known. 
Somewhere deep within the hallowed ground of our spirit, tiny seeds await. They are ready to sprout and push through the crusty, ashen earth. The wildfire has passed. The rains and the sunshine have come. New growth is busy beneath the soil, preparing to make an appearance.
My 5-year-old grandson loves to help me in my garden. He has planted many seeds with me. He gets so excited as he waits with great expectation of what will one day bloom and grow. 
It reminds me of the fire poppies. They don't bloom until they have been through the fire. And when they do bloom, they will be beautiful and stand out. 
Just like you. 
You, who have been through the scorching of Parkinson's fires. You, who have come through more beautiful than ever. 
Making beauty out of ashes. That's what wildfires can do.
***
Note: Parkinson's News Today is strictly a news and information website about the disease. It does not provide medical advice, diagnosis or treatment. This content is not intended to be a substitute for professional medical advice, diagnosis, or treatment. Always seek the advice of your physician or another qualified health provider with any questions you may have regarding a medical condition. Never disregard professional medical advice or delay in seeking it because of something you have read on this website. The opinions expressed in this column are not those of Parkinson's News Today or its parent company, BioNews Services, and are intended to spark discussion about issues pertaining to Parkinson's disease.