Embracing the Beauty and Serenity of My Sanctuary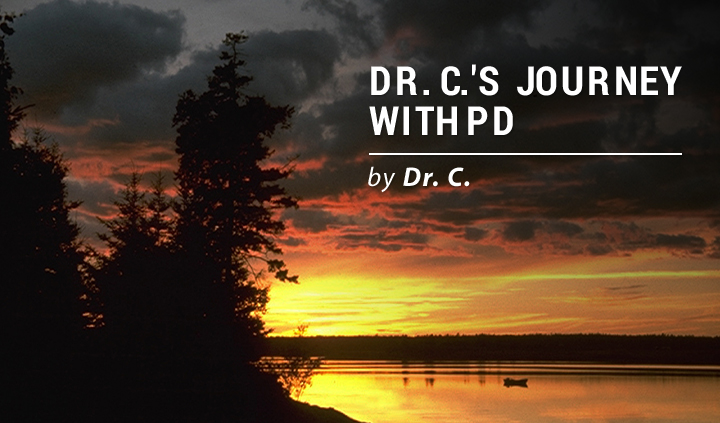 Sunlight bounces its way through the swaying birches, projecting a shadow picture show on the lawn and garden shed. A light wind causes the fluttering leaves to sing in unison like waves on the shore. A family of hummingbirds — we have given all of them names now — take turns to show off their aerial ballet at the feeder, a few feet from my rocking chair. The gardens are still blooming with cranberry-red coneflowers nestled between large-cupped orange and yellow day lilies. In the distance, I hear the sweet, calming vibrato of our brook. It beckons me to embrace the support revealed within my sanctuary.
Sanctuary can be found and created anywhere. It doesn't have to be Walden Pond or resemble my description. What is important is the frame of mind used when accessing sanctuary. Sanctuary is that place where the saying, "You get back out what you put in," truly applies. If I can embrace the awe and beauty of my sanctuary while also experiencing its solitude, safety, serenity, and sacredness, then I know that I am in the right frame of mind.
Sanctuary is more than a sacred physical place. The physical merely signals the senses to be ready for the well-being phenomena. The physical sanctuary supports the emotional and spiritual sanctuary. It is from this inner stance that I seek calm and a trusting openness, and prepare to experience the journey. I have a relationship with my sanctuary, and this "agreement" is the first step to incorporating sanctuary into a wellness plan.
Architects realize the importance of creating healthy living and work environments. Designs for buildings and the areas they occupy, whether in a rural or urban setting, are incorporating a sense of sanctuary for well-being. Providing for "green space," buffers, and integration with the natural environment are key concepts for architects. "Architecture helps shape the quality of our environments and can contribute to health and happiness," writes Karl Johnson in the Guardian. Sanctuary is rooted in the beauty of nature. The "N" in the CHRONDI Creed, stands for "nature" and its health benefits.
Let me share my story of sanctuary. The week had been hectic, even busier than usual. It started with a trip to my general medical provider's office for fasting lab work. It's almost a two-hour drive on an empty stomach until after the labs are drawn, which throws off my Parkinson's medications. The next day, we took a trip to Boston for my appointment at a Veterans Affairs healthcare facility. That trip takes two days, so we usually drive down the day before the appointment to break up the journey. We stay at a hotel, then arise the next morning to complete the four-hour drive to the clinic.
The appointments are never fun. At least this one didn't require the providers to poke, prod, or inject. Well, maybe some poking, but no injections. Then we drove home, another four hours on the road. With my rigid Parkinson's, every minute of travel increases my discomfort. No time to rest because I'm back at the doctor's office a day later for the lab results.
The day after the doctor's appointment, we run errands, and my partner hand-delivers her application to the state offices for "designated caregiver" status. We didn't have the energy to attend a live theater presentation on Galileo or the monthly get-together for the New England Santa Society. Or celebrate our anniversary. We make decisions every week about where to spend our free time; this includes letting go of some plans in favor of time spent with sanctuary.
Weeks like the one that I describe are more difficult for me. I require several days to recuperate and recover. The fatigue is almost overwhelming, preventing me from returning to my projects as much as I would like. My mind is tired, my body drained, and my soul seeks out my sanctuary. I don't need to have faith that sanctuary will help; I know from personal experience that it will.
You can create a sanctuary in your home, in a favorite room or comfortable chair. You can build a garden along a walkway. Perhaps you will find, as I do, that I can create several different areas, each unique to the landscape, plants, and season. I enjoy the beauty of each special place within my quiet sanctuary. What is important is your ability to embrace that special sacred physical place, the sanctuary that offers you the greatest support for well-being.
***
Note: Parkinson's News Today is strictly a news and information website about the disease. It does not provide medical advice, diagnosis or treatment. This content is not intended to be a substitute for professional medical advice, diagnosis, or treatment. Always seek the advice of your physician or another qualified health provider with any questions you may have regarding a medical condition. Never disregard professional medical advice or delay in seeking it because of something you have read on this website. The opinions expressed in this column are not those of Parkinson's News Today or its parent company, BioNews Services, and are intended to spark discussion about issues pertaining to Parkinson's disease.