Taking the Day Off from Parkinson's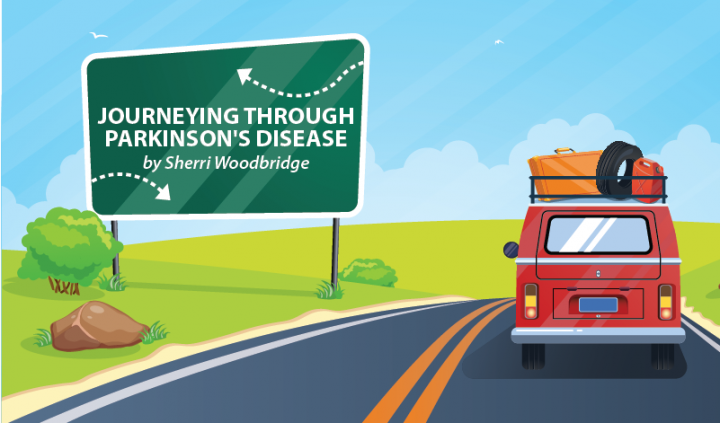 I had a pretty good day recently. It was better than I'd had in a long while. I remember thinking that I could forget I had Parkinson's disease if every day was like that day.
But every day isn't like that one. Every other day usually begins with being slow and rigid. If I didn't have Parkinson's disease, I would jump out of bed and skip to the bathroom. It would be the beginning of a new day.
If I was taking the day off from having Parkinson's disease, I would take my morning medicinal cocktail and not feel nauseous at all. But wait — if I didn't have Parkinson's, I wouldn't need a medicinal cocktail.
My shower time would be halved, and I wouldn't have to worry about being off balance in the shower or falling when stepping out of it. 
I would sit down at my computer, and instead of my fingers seizing up, feeling like popsicle sticks, and refusing to be obedient to my brain, they would begin to type. One word, two words, three words, four — just like the old times. 
What if?
But if it were like "old times," I would most likely still be working. I would be sitting at my desk taking phone calls, encouraging people, and leading a children's choir. Or I would be running my business again, making wooden figurines for Christmas, Thanksgiving, and Easter scenes. 
Perhaps I would have retired by now and would be watching my grandkids full-time instead of a few hours, two days a week. And I wouldn't need a nap (or two) during the day.
If I had escaped the Parkinson's monster, I would be able to drive myself wherever I wanted to go. I would be able to do laundry anytime and not just when I'm "on." I could fold clothes and carry out other household chores without any help.
If I didn't have Parkinson's disease, I wouldn't have to deal with my medications being "off" or "on." I could float through my day. 
Life would be good.
Don't misunderstand me
My life is good in spite of Parkinson's disease. I have so much to be thankful for that I once may have taken for granted. Family and friends are so much more precious and valuable to me now.
Daily doses of dopamine may be the norm now, or adjusting deep brain stimulation settings, but I still get those priceless hours with my grandkids, and the medication still works when I take it. So, even if I can't really take the day off from having Parkinson's, some days are better than others, and I'll take what I can get.
***
Note: Parkinson's News Today is strictly a news and information website about the disease. It does not provide medical advice, diagnosis, or treatment. This content is not intended to be a substitute for professional medical advice, diagnosis, or treatment. Always seek the advice of your physician or another qualified health provider with any questions you may have regarding a medical condition. Never disregard professional medical advice or delay in seeking it because of something you have read on this website. The opinions expressed in this column are not those of Parkinson's News Today or its parent company, BioNews Services, and are intended to spark discussion about issues pertaining to Parkinson's disease.