When Facing Darkness, We Must Fight to See the Light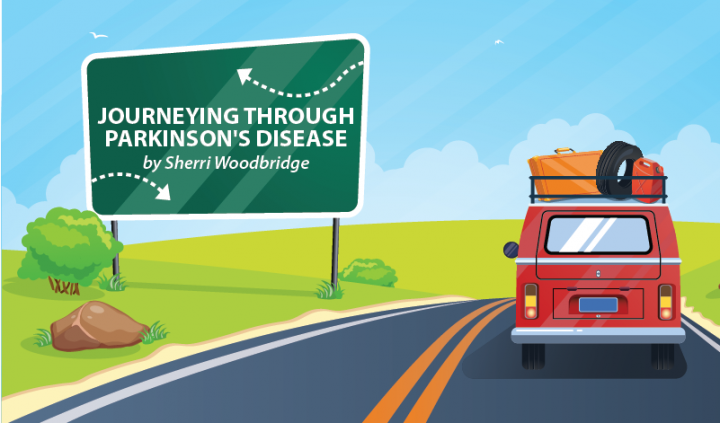 There are days when it feels like we are surrounded by darkness. We live with so many unanswered questions about this illness that it can frustrate us. We often are surprised by so many twists and turns. Sometimes we forget that we must endure and do battle with the dark before we can see or enjoy the light.
When we get swallowed up in the dark places of our disease — the despair, the hopelessness, discouragement, and the depression — it is crucial that we take an active role in fighting it. Sometimes we must face that darkness, take control, and do battle until we see the light. And the light is there. However, we need to be facing in the right direction. Sometimes plowing through the darkness first is the only way to reach that light, or at least get us going on the right path.
We often can become lost in our thinking.
We have told ourselves lie after lie that in order to have a happily ever after, we must always be heading west into the perfect sunset and riding upon an unblemished, white stallion. However, more than likely, Parkinson's disease will not have that happy ending (if lived out to its fullest) that we've been taught to dream about. There will not be a white stallion to ride upon as we gallop away. More than likely, we'll be plopped into a wheelchair, and if we're lucky, raced around the halls of a nursing home by a caring, but fun, nursing attendant who, hopefully, has enough smarts to buckle us in first.
Grief over the loss created by this disease may be where you are dwelling right now. The loss of freedom or the ability to do what you used to be able to do. The loss of a loved one to this illness. The loss of a dream because of Parkinson's. The loss of something tangible, real, and of value — the loss of life as you knew it before you found out you had Parkinson's disease.
You may be experiencing denial or bargaining with God over this whole "mess." Perhaps you're in the pit of depression or feel angry about your current condition. Maybe you're beginning to see some light in the form of acceptance. That acceptance can be something as small as agreeing to take a new pill in hopes of it working better than the old one. Perhaps you've been given the go-ahead for deep brain stimulation and decided to go for it. Maybe you've just bought a new shirt that you don't have to fight to button. 
Wherever you're at, don't be afraid of the darkness that often seems to follow you and others with this disease. Face it fighting. Face it determined to win and expect to see the light. 
***
Note: Parkinson's News Today is strictly a news and information website about the disease. It does not provide medical advice, diagnosis or treatment. This content is not intended to be a substitute for professional medical advice, diagnosis, or treatment. Always seek the advice of your physician or another qualified health provider with any questions you may have regarding a medical condition. Never disregard professional medical advice or delay in seeking it because of something you have read on this website. The opinions expressed in this column are not those of Parkinson's News Today or its parent company, BioNews Services, and are intended to spark discussion about issues pertaining to Parkinson's disease.