The Link Between Compassionate Support and Wellness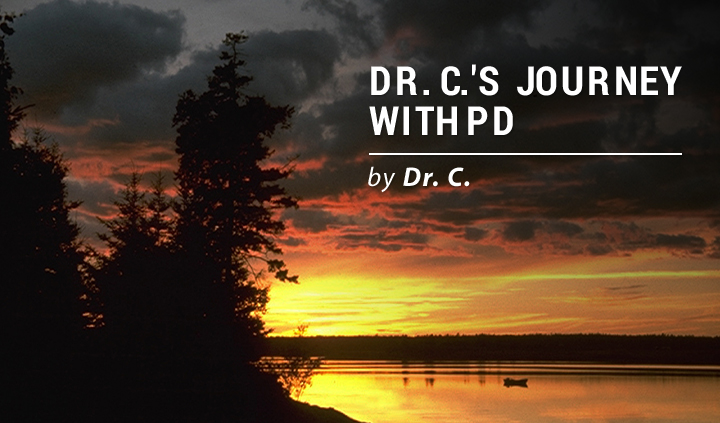 It has been rough going recently, after I acquired a "legally blind" diagnosis on top of Parkinson's disease. It has been a month, and part of the reason I am back to column writing so soon is because of the compassionate support I received, which was freely given. It has made a big difference in my life. This compassionate support has bolstered my wellness program and given me the added strength I needed to move forward.
People speak of wellness as some sort of bonus you get from doing something because it's "good for you," like eating vegetables or walking 10,000 steps a day. But healthful practices are not the only factor in the wellness process. The wellness that comes from compassionate support is more than that.
When support is given in a truly compassionate way, it reflects not only on the act of support, but also on the possibility that we can be a "better self." It doesn't matter how bad things appear because compassionate support can make things better. It works.
There are lots of ways to block yourself from connecting to the compassion others offer. Sometimes, it seems easier to give than to receive. This month, I didn't want to go to the local Parkinson's support group. I felt like a failure, to everyone else and to myself. The pain and suffering I was going through created a wall between me and the rest of the world.
My partner of almost 50 years convinced me to go. Allowing myself to be vulnerable, to let down those walls and enjoy the support group, also allowed me to feel this potential for the betterment of mankind. I connected to that for my personal well-being. Moaning about how terrible I feel doesn't get me anywhere. I am trying to focus on the here and now, to keep a positive attitude about tomorrow.
Over the past four years, my partner and I have moved to a new house that is more ADA-accessible, changed career focus, rebuilt our caregiver/social network, and dealt with each untoward event that has popped up along the way. My partner walked with me through all of this while having her own medical issues. Often fatigued and occasionally overwhelmed, she fought hard to improve our quality of life. This included kicking me in the butt occasionally, and being firm about the importance of continuing to engage in life.
There is much research that lends credence to this idea that humans helping one another — sharing in the process of compassionate support — can make a difference in wellness. A recent study showed that a stronger purpose in life was associated with lower all-cause mortality. Several interventions have been clinically reviewed, including well-being therapy, that demonstrated improvements in purpose in life, quality of life, and various health outcomes.
The "O" in CHRONDI is for "Others." It speaks to the interconnectedness we have with each other, connections that can help with our wellness. This is not about some supernatural phenomena or "butterfly effect." Rather, it is about a human relationship phenomenon that exists to share a flow moment in time. It is the experience of gratification after allowing myself to embrace the compassion being given. The compassion given and received (well-being experienced phenomenon) is a fundamental part of the relationship I call the healing relationship.
There can be resistance to the healing relationship that is connected to compassionate support. Connectedness doesn't usurp identity. I sit on the island of individuality often. The idea of self has special meaning for me. It's the "I" in CHRONDI. When it comes to wellness, that island is the last place I want to be.
***
I want to add a special note of recognition and gratitude to my first-line editor, Robin Ketchen; the BioNews Services team, especially Brad Dell and Dave Boddiger; my family and friends; the New London and Concord Parkinson's support groups; and all those readers of my column whose comments were so encouraging for me to continue writing. A special hug to my wife, who reminds me of where I need to be, helps me get to the destination, and has supported the "journey" for all these decades. 
***
Note: Parkinson's News Today is strictly a news and information website about the disease. It does not provide medical advice, diagnosis or treatment. This content is not intended to be a substitute for professional medical advice, diagnosis, or treatment. Always seek the advice of your physician or another qualified health provider with any questions you may have regarding a medical condition. Never disregard professional medical advice or delay in seeking it because of something you have read on this website. The opinions expressed in this column are not those of Parkinson's News Today or its parent company, BioNews Services, and are intended to spark discussion about issues pertaining to Parkinson's disease.