We Share a Fear of Being a Burden, but We All Need Someone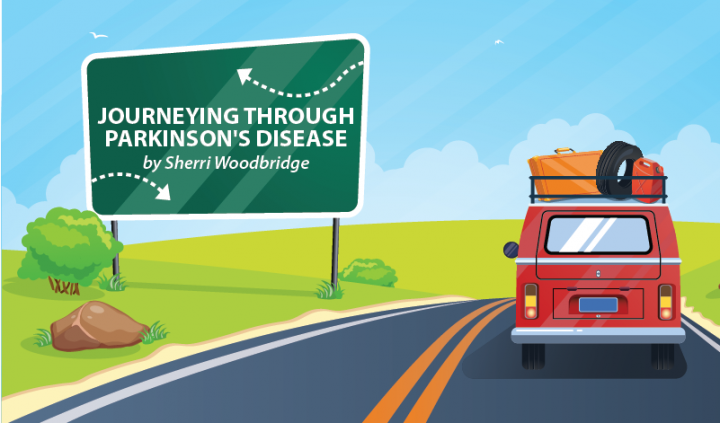 "You're not a burden. You're a human." –Anonymous
It's easy to feel alone when living with a chronic illness. You may think no one else truly understands, that you're nothing more than a burden to others — with all of your "oddities," you no longer fit in. Those feelings can push you to believe that you are destined to being alone, which leads you toward loneliness.
If you're not involved in a community support group for people who also have your chronic illness, you are missing out. I am not the kind of person who jumps up and heads out the door to join a support group. It took me a long time to get connected because when I was diagnosed, I was working, and my hours didn't allow me to attend a structured group. So I found support another way.
One night while surfing the internet, I came across a site, DailyStrength. This online community of people with various diseases and issues is divided into small groups — one of these is for people with Parkinson's disease. I clicked and joined.
At first, I was an observer. I quickly recognized that this group of people cared for each other. The sense of community was phenomenal. They understood each other in a way no one else could. They were in the same boat or rowing a similar one — venting, grieving, encouraging, supporting — like a family sharing an unspoken bond. 
I wanted to be a part of that family.
"The friend who can be silent with us in a moment of despair or confusion … who can tolerate not knowing, not curing … that is a friend who cares."  –Henri Nouwen
The real fear of being alone is familiar to anyone with a serious illness. We fear something will happen to us when no one is around to help — for instance, falling and being unable to get up. We worry about being alone at the end of our journey with no one by our side. We fear that no one will understand what we're going through — or will go through — and that we'll find ourselves alone, physically and emotionally.
I have always been a "giver." And I know it's hard for some givers to receive. It feels awkward, unfamiliar, and selfish. If you are a giver, you will know of the joy and the blessing that you receive when you give. So when we refuse to be the receiver, we are taking that giver's blessing from others.
Do you need someone?
Do you need someone to talk to, care, or understand? Would you like to have someone to sit and cry with you? Let them know. No one can read your mind. Trust me on this.
Many of us who have a chronic illness share a fear of being a burden to someone else. If you have Parkinson's, you will have to accept help from someone, somewhere, somehow, at some time. 
My story of being humbled
In my earlier days of Parkinson's, I found it increasingly difficult to tie my shoes. To have someone tie them for me when I was in my early 40s was a little humiliating to me. 
I knew that it could be worse, but I felt like a kindergartener having her mommy tie her shoes because she couldn't figure it out for herself. 
I disliked asking my husband to tie my shoes. It felt like an inconvenience, a burden with a capital "B."
Having my shoes tied humbled me and also prompted me to find footwear that I could slip on by myself. Is it still an issue of pride? Perhaps. Or maybe I merely want to hold on to my independence for as long as possible.
"Life's challenges are not supposed to paralyze you, they're supposed to help you discover who you are." –Bernice Johnson Reagon
Don't allow yourself to be paralyzed and without friends. Put on those shoes, even if someone else has to tie them for you. Then get up and go out. Make a new friend or call an old one. You'll feel better for it.
***
Note: Parkinson's News Today is strictly a news and information website about the disease. It does not provide medical advice, diagnosis or treatment. This content is not intended to be a substitute for professional medical advice, diagnosis, or treatment. Always seek the advice of your physician or another qualified health provider with any questions you may have regarding a medical condition. Never disregard professional medical advice or delay in seeking it because of something you have read on this website. The opinions expressed in this column are not those of Parkinson's News Today or its parent company, BioNews Services, and are intended to spark discussion about issues pertaining to Parkinson's disease.