Is It Possible to Be Organized and Focused with Parkinson's?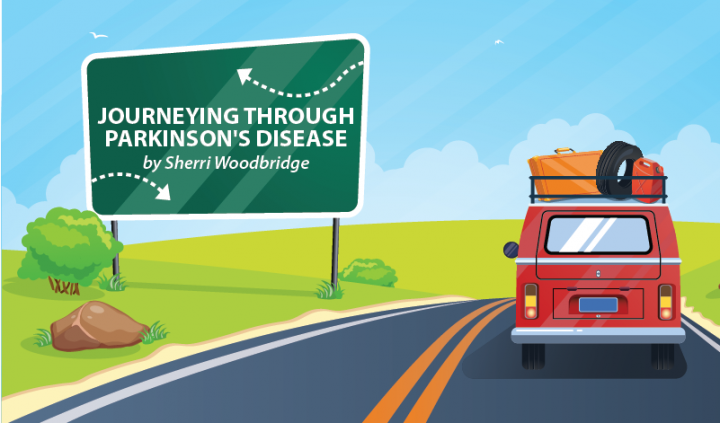 You ever try to go back to the way things used to be? Try to think the way you used to think when distractions didn't compete for your attention? When you had some semblance of  "normality"? Things seemed somewhat organized or orderly and most things made sense.
I used to make lists and be organized. At least I think I was.
Now, I'm not so sure. How could I be so organized and sensible for so long, but then have it disappear?
I don't make lists now, but every once in a while, I try to. One thing is certain: I sure don't feel quite so organized as I once did. I should make lists because I forget everything, or so it seems. I don't know. I can't remember!
When I watched my grandkids every day, I didn't feel like this, so scattered. I didn't have to feel so scattered. I knew what I was going to do every day. That task kept me focused.
I would change a diaper. Love on my grandkids. Feed them breakfast. Play with them. Take pictures of them. Walk with them. Love on them some more and change another diaper.
Then I'd feed them lunch, play with them again, take more pictures, and make sure they knew they were loved.
I would read to them, change another diaper, rock them as I sang over them before they would fall asleep for their nap, watch "Rapunzel" or "Swamp People" as they woke up. We'd go for an afternoon walk, picking out four M&M's, one always red. Always more love. Always more kisses. The daily routine of having my grandkids helped me feel more in control while having Parkinson's disease.
Watching my grandkids was "easy" most days. But on the days when the pain didn't let up and I felt wobbly and shaky and things didn't work the way I want them to, well, those days were so much harder.
Distractions are immeasurable around here.
OK, around me anyway. They seem to follow me everywhere. Like the other day, my husband was telling me about something … I don't remember exactly what. But then I saw this bird and … what was I saying? Or wait. What was he saying?  
When I had my grandkids around, I didn't have to think about organization. I just did it. It just happened. Remembering? I had someone around to help me remember. She followed me everywhere and she helped me remember everything, such as where I had left her little brother's dirty diaper. Just kidding. I never did that, you know, forgot where I left a dirty diaper. I've never been that distracted, I don't think. I don't know. I can't remember!
Anyone else ever feel that way? Anyone ever been that way? 
***
Note: Parkinson's News Today is strictly a news and information website about the disease. It does not provide medical advice, diagnosis or treatment. This content is not intended to be a substitute for professional medical advice, diagnosis, or treatment. Always seek the advice of your physician or another qualified health provider with any questions you may have regarding a medical condition. Never disregard professional medical advice or delay in seeking it because of something you have read on this website. The opinions expressed in this column are not those of Parkinson's News Today or its parent company, BioNews Services, and are intended to spark discussion about issues pertaining to Parkinson's disease.