The ABCs of Parkinson's Disease: The Letter A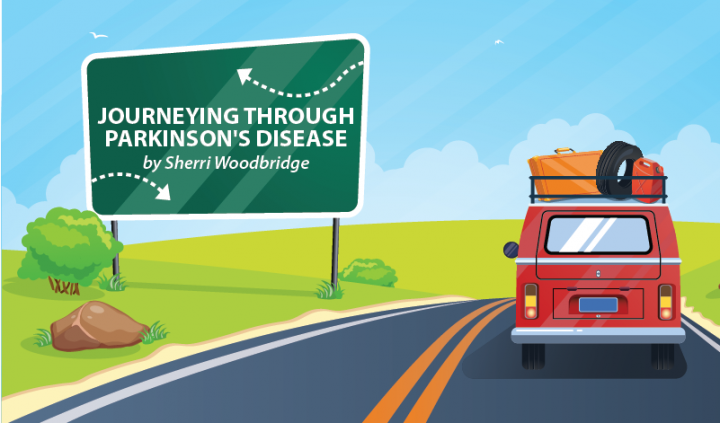 For several years I have done a post a day on my blog for Parkinson's Awareness Month in an attempt to make others more aware of Parkinson's disease. I was thinking about some of those articles not long ago and had an idea. I decided to do "The ABC's of Parkinson's Disease." This is the first of an occasional series beginning with the letter A.
'A' is for aging and apathy
Aging
They say Parkinson's is an "old" person's disease. Well, times, they be a' changin'.
According to the American Parkinson's Disease Association, about 10-20 percent of the approximately 1 million Americans diagnosed with PD are under the age of 50, and half of those are diagnosed below 40. That may not seem like a big number but to an early-onset Parkinson's patient, it's more than a number. The number may actually be higher because the disease is commonly underdiagnosed in young people.
Young-onset Parkinson's disease refers to people younger than 50. Most people with typical PD develop symptoms at 50 or older, most likely in their 60s.
Being diagnosed at any age can be devastating. Little Keegan McLellan is just 2 years old and has been diagnosed with juvenile Parkinson's disease with dystonia.
Parkinson's doesn't play favorites. It can occur within any race, at any age, to any gender, at any time.
Apathy
One of the hardest issues to deal with in Parkinson's disease or young-onset PD is apathy. While it can often be a feature of depression, it should not be confused with depression. Apathy may occur on its own in Parkinson's. This symptom affects up to 40 percent of people with Parkinson's disease and is likely due, at least in part, to a lack of the neurotransmitter dopamine.
Apathy describes a lack of interest, enthusiasm, or motivation. It interferes with the effective management of Parkinson's symptoms since apathetic people are less likely to maintain a daily exercise routine and keep up with their medication regimen.
According to the Parkinson's Foundation, you may be experiencing apathy if you feel that it is increasingly harder to get up and participate in life's activities. If that sounds like you, talk to your neurologist as soon as you can.
In addition to apathy, it is not uncommon for people with PD to also experience depression and fatigue. As mentioned earlier, apathy is not the same as depression. Apathy coupled with depression can diminish a person's energy and make it difficult to separate how each affects a person's mood, according to Maria De Leon, neurologist, author of "Parkinson's Diva," and a person with PD. Dr. Leon says that depression brings about feelings of worthlessness or guilt, whereas a person with apathy feels no mood or is emotionally flat.
Apathy can be frustrating for people with PD, caregivers, and loved ones alike. Understanding apathy as a symptom of PD and finding ways to cope with it are key to ensuring a good quality of life and for maintaining good relationships with caregivers, family, and friends.
Up next time: the letter "B."
***
Note: Parkinson's News Today is strictly a news and information website about the disease. It does not provide medical advice, diagnosis or treatment. This content is not intended to be a substitute for professional medical advice, diagnosis, or treatment. Always seek the advice of your physician or another qualified health provider with any questions you may have regarding a medical condition. Never disregard professional medical advice or delay in seeking it because of something you have read on this website. The opinions expressed in this column are not those of Parkinson's News Today or its parent company, BioNews Services, and are intended to spark discussion about issues pertaining to Parkinson's disease.