Do I Deserve a Pat on the Back for My 50th Column?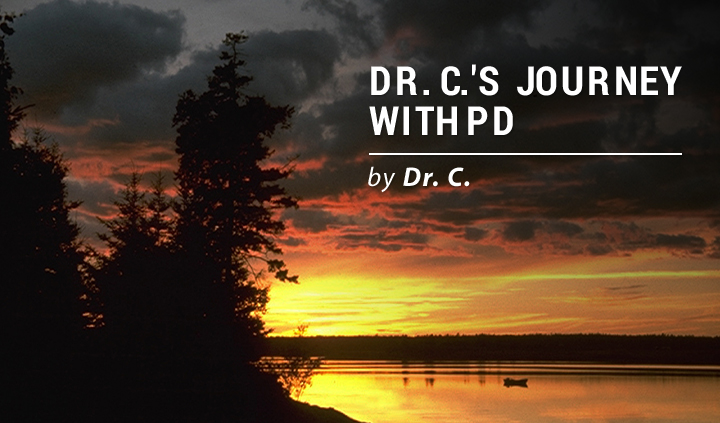 "Wow! Your 50th column. You should feel proud," Neo exclaims over our shared breakfast ruminations. (Neo is my brain's neocortex, which I've mentioned in previous columns.)
"Not really," I reply without hesitating. "I feel humbled and awestruck. I have been writing about these topics for decades. To be given the honor of a column is a blessing, and I hope that I touch on issues that other people face."
Neo pushes back a little, asking, "Don't you think you deserve a pat on the back for all of your hard work?"
The concept of ego gratification pushes my emotional buttons. "A pat for what? I am merely following a calling and showing up well prepared. There's no need for an ego massage."
"That's not what I mean," Neo snaps back. "Your sister said the columns are very well written. They've helped her to feel better while dealing with her medical issues, and she looks forward to reading them each week. Other readers have said the same thing."
Calmly, I reply, "I am very grateful for my readership, but their praise doesn't dictate the writing. It can't if the writing is to remain authentic to my life experiences."
"So, you are going to let this 50th column pass by without a pat on the back?" Neo tersely asks. Receiving recognition for his achievements has been important to him since childhood. However, I know that the desire for praise can be a slippery slope. Facing and working through medical challenges and striving to establish a means of communication for fellow sufferers of Parkinson's disease doesn't fit well with such ego-driven goals.
Between sips of my morning juice, I counter, "It's not about me. It has never been, nor should it be. It's about the message of hope and crafting the best voice for sharing that message with all who wish to read it. Ego will only get in the way."
Neo gazes out the window, sighs, and says, "So, you are going to do nothing then? Maybe you feel unworthy."
I reply, "My worthiness is my own business and not subject to a culturally shaming guilt trip. This life owes me nothing; no entitlements or guarantees. I don't write for expectations of rewards. Accolades come with feel-good attachments; like fame, they are illusory. Illusions cannot provide a sound foundation for authentic, hopeful writing."
Neo, frustrated by my response, says, "I don't get it. It's normal to feel proud. It's the 50th column you've written."
I comfort him with a pat. "Normal has never been anything but a bell curve point for me," I say. "No measure of normality can direct excellence or increase well-being. Pride is normal, but it is ego-driven, not guided by the message. Pride is defensive, superficial, quick to judge, and often built on a crumbling foundation of ignorance. It can't direct my actions or thoughts."
Neo responds, "I'm saying it's OK to acknowledge your efforts. That isn't false pride. It's OK to show a little self-kindness. You deal with a lot of issues in your life, much of it medical or related to how you deal with symptoms. You have additional challenges with accessing medical care, disease progression, and family and friends who don't always understand what is going on or can't show the level of support you need at the moment. They don't know how difficult it is to wake up every morning and try to keep going despite the setbacks. What they see is the result of all of your efforts. They notice how good you look and not what it takes every day to travel the path."
He is right in his assertion that I can be too hard on myself sometimes. One thing that I'm proud of is my persistence in continually showing up well prepared, day after day, year after year. And for those days when either Parkinson's or my vision causes my life to be upended or adjusted at a moment's notice, I work through it the best I can and hope the next day will be a little better. If I can share any measure of hope through my experiences, or a sense of a shared community, then that is the best reward I can ever receive.
Neo agrees, "Yeah! That deserves a pat on the back."
***
Note: Parkinson's News Today is strictly a news and information website about the disease. It does not provide medical advice, diagnosis or treatment. This content is not intended to be a substitute for professional medical advice, diagnosis, or treatment. Always seek the advice of your physician or another qualified health provider with any questions you may have regarding a medical condition. Never disregard professional medical advice or delay in seeking it because of something you have read on this website. The opinions expressed in this column are not those of Parkinson's News Today or its parent company, BioNews Services, and are intended to spark discussion about issues pertaining to Parkinson's disease.