New Vaccine for Parkinson's Moves Closer to 1st Human Trials
Vaccine spurs immune response in 3 alpha-synuclein protein regions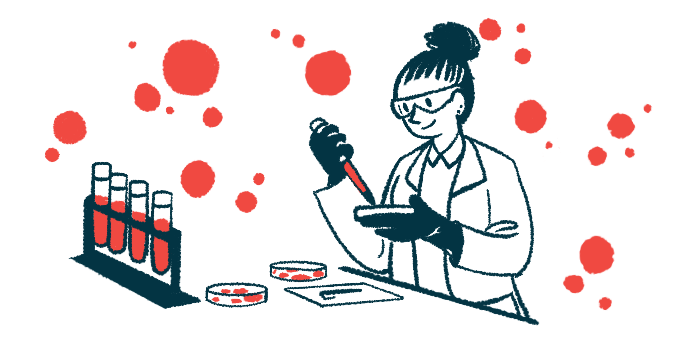 An experimental vaccine that stimulates immune responses against three regions of the alpha-synuclein protein — whose toxic clumps contribute to Parkinson's disease and dementia with Lewy bodies (DLB) — is moving into late-stage preclinical research aimed at supporting future requests to test it in clinical trials.
Called PV-1950R, this candidate was found to be the most effective of four DNA vaccines in research done earlier this year using a mouse model of Parkinson's and DLB, cited as one of the most common dementias in older people.
"Dementia is one of the biggest problems affecting the health of the aging population. Currently, about 1.4 million people in the US have been diagnosed with DLB, and [Parkinson's] affects an estimated one million individuals," Karen Zagorski, PhD, a pharmaceutical researcher at the Institute for Molecular Medicine (IMM), in California, said in an institute press release.
The IMM is leading the vaccine's development, with a focus on immunogenicity, which refers to the ability of a molecule to stimulate an immune response.
"Development of a safe and immunogenic preventive vaccine against these diseases is one of the goals of our team," Zagorski said.
Vaccine targets alpha-synuclein protein
Neurodegenerative diseases such as Parkinson's and dementia with Lewy bodies are associated with the abnormal, toxic accumulation and spread of alpha-synuclein protein clumps in the brain and spinal cord. These conditions are known as alpha-synucleinopathies.
The overarching aim of the novel vaccine is to stimulate the immune system to produce antibodies that will simultaneously target three regions of the alpha-synuclein protein, ultimately preventing the formation of toxic clumps.
Zagorski, along with colleagues at IMM, the University of California, Irvine, and the National Institute on Aging, had originally developed a DNA-based vaccine targeting the same regions. The idea was to deliver DNA to cells, allowing them to make a protein to which the immune system would respond — a concept similar to how COVID-19 mRNA vaccines work.
However, most vaccines used to prevent diseases are protein-based, and other DNA-based vaccines have shown less potency than hoped in early human trials. As such, the researchers decided to develop a protein-based version of PV-1950D, the DNA-based vaccine showing the highest efficacy in a mouse model of alpha-synucleinopathies.
The resulting protein-based vaccine, PV-1950R, contains three fragments of the alpha-synuclein protein to simultaneously trigger an immune response targeting each of the three regions.
Dementia is one of the biggest problems affecting the health of the aging population
PV-1950R, as well as a similar version called PV-1950R/A, which contains an adjuvant — a substance that stimulates the immune system — were tested against the DNA-based vaccine PV-1950D in the same mouse model.
Results showed that vaccination with PV-1950R or PV-1950R/A induced a strong antibody response against alpha-synuclein that was generally comparable to that promoted with the DNA-based vaccine.
Notably, the PV-1950R/A vaccination was associated with a switch toward anti-inflammatory responses that might be beneficial for future human trials.
The researchers believe this vaccine has the potential to promote therapeutic levels of antibodies specifically against not one, but three different regions of alpha-synuclein. According to the team, it also may possibly overcome aging-associated immune system deterioration by activating memory immune cells.
The team is now advancing the vaccine to preclinical studies that are expected to support the future filing of an investigational new drug application (IND) — a formal request to the U.S. Food and Drug Administration asking for permission to start testing in people.
Gor Chailyan, PhD, an analytical chemist and vaccine developer at IMM who was also involved in the vaccine's development, noted that the institute recently developed a clinical-grade preventive vaccine for Alzheimer's disease, another neurodegenerative condition associated with the formation of protein clumps.
"Using the knowledge we gained, we will manufacture [clinical-grade] PV-1950R drug product and use it in IND-enabling safety/toxicology studies before testing this preventive vaccine in people at risk of DLB," Chailyan said.