UT Health San Antonio among new Comprehensive Care Centers
1st in Texas to join Global Care Network run by Parkinson's Foundation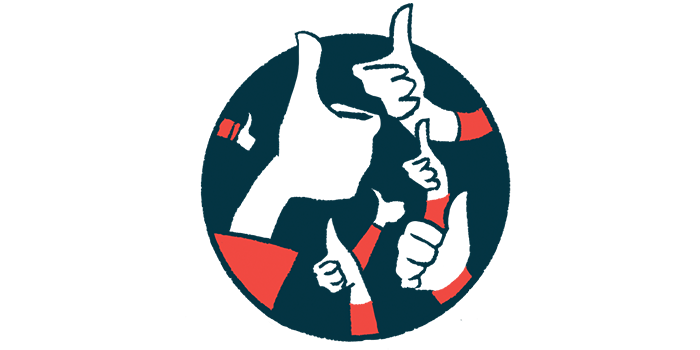 The Parkinson's Foundation has designated the University of Texas Health Science Center at San Antonio (UT Health San Antonio) a Comprehensive Care Center, making it the first such center in Texas and expanding the organization's Global Care Network.
The designation heightens access to specialized multidisciplinary care for people with Parkinson's disease, which is expected to affect 1.2 million U.S. residents by 2030. The foundation's worldwide network of Comprehensive Care and Centers of Excellence are required to meet precise care standards, and each center must recertify after five years.
"Our center offers patients a specialized team of neurologists, movement disorder specialists, physical and occupational therapists, mental health professionals and others," Okeanis Vaou, MD, director of the movement disorders program in UT Health San Antonio's neurology department, said in a university news release. "Our team is up to date on the latest Parkinson's disease medications, therapies and research to provide the best care."
Comprehensive Care Centers noted for multidisciplinary health teams
Its movement disorders center — the only such academic center in the San Antonio area — is staffed with three fellowship-trained movement disorders specialists and a team of other specialists of various disciplines, in addition to social workers and genetic counselors. It also offers a movement disorders fellowship to train new specialists.
The program is involved in several clinical studies, including those investigating genetic causes of Parkinson's, treatments for tremor control, and therapies to delay disease progression, prevent bone fractures from falls, and for Parkinson's-related hallucinations and dementia. Clinical trial enrollment is expected to begin later this year. Patients interested in learning more or participating may call 210-450-8830.
UT Health San Antonio was among four recently designated Parkinson's centers, joining the Ohio State University Center for Parkinson's Disease and Other Movement Disorders, the Froedtert & The Medical College of Wisconsin Neuroscience Institute, and the Swedish Movement Disorders Clinic in Washington. The additions bring to 10 the number of Comprehensive Care Centers in the U.S. The foundation also has certified 54 Centers of Excellence, 40 of which in the U.S.
The global network's academic centers and hospitals provide specialized teams of neurologists, physical and occupational therapists, movement disorder specialists, and mental health professionals, all up to date on the most recent Parkinson's treatments and research.
"The newly designated centers join a network that is setting the highest standard of care for people with Parkinson's in the U.S. and internationally," said John L. Lehr, Parkinson's Foundation president and CEO. "With our latest Global Care Network expansion, we are proud to further our commitment to improving the health and quality of life for people with Parkinson's by recognizing providers offering exceptional care in their communities."
UT Health San Antonio also offers deep brain stimulation (DBS), a surgical treatment generally recommended to patients who fail to respond to other Parkinson's treatments.
"DBS is an advanced therapy for patients with Parkinson's disease and other movement disorders, and the last five years have provided several leaps in technology," Vaou said. "It's kind of like the smartphones that keep on upgrading. We can steer the stimulation precisely and collect patient information for a more personalized and focused therapy."
Ultimately, the expansion offers people with Parkinson's in Texas, specifically those in the San Antonio area, more options in terms of specialized care.
"Each Parkinson's Foundation Comprehensive Care Center is required to meet rigorous care, professional training, community education and outreach criteria," Vaou noted. "We are honored to receive this recognition and are proud to offer our expertise to the people of San Antonio and South Texas."