Synuclein Antibodies Not Useful Parkinson's Biomarkers: Study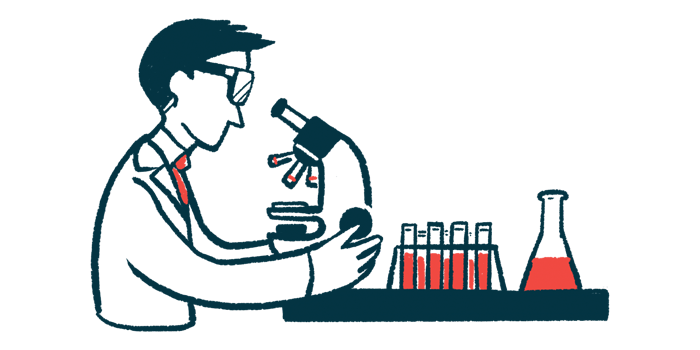 Levels of antibodies against synuclein proteins are lower in people with Parkinson's disease than in heathy individuals, but these antibody levels cannot be used to distinguish Parkinson's from other neurological disorders, a new study suggests.
"Considering the degree of variation within the levels of all synuclein [antibodies] in controls and [Parkinson's] patients, it seems unrealistic to explore their use as a biomarker for" Parkinson's the researchers wrote.
The study, "The relevance of synuclein autoantibodies as a biomarker for Parkinson's disease," was published in Molecular and Cellular Neuroscience.
Parkinson's is marked by clumps of the protein alpha-synuclein in the brain, which are thought to drive disease. It's long been known that the immune systems of some people make antibodies that can bind to alpha-synuclein — referred to as alpha-syn AAb — but these antibodies' biological role is poorly understood.
Several prior studies have investigated whether alpha-syn AAb levels are altered in people with Parkinson's compared to those without the disease, but results have been inconsistent from study to study. A team led by scientists in Germany conducted the largest study to date to address this issue.
"All of these [prior] studies lacked replication cohorts, often did not compare PD [Parkinson's disease] samples with other neurodegenerative disorders, and were probably underpowered with low patient numbers," the research team wrote. "In the study presented here, we aimed to address the issues underlying these inconsistencies by using large sample numbers, separately sampled cohorts of PD patients and samples from patients with neurodegenerative diseases other than PD, and validated the relevance of synuclein autoantibodies [self-targeting antibodies] as a biomarker for PD."
The analysis included two groups of Parkinson's patients, 157 people total, alongside 46 people with no known health problems (controls) and 71 with other neurological or movement disorders like Alzheimer's disease or progressive supranuclear palsy.
Levels of alpha-syn AAb were significantly lower in both cohorts of Parkinson's patients than in controls. However, alpha-syn AAb levels were comparable in people with Parkinson's and those with Alzheimer's or other neurological disorders.
The researchers also noted antibody levels varied markedly among Parkinson's patients: average levels were 34.13 micrograms/mL in the first cohort and 20.18 micrograms/mL in the second. Additional tests confirmed these differences were not due to technical differences in how samples were processed between each cohort, but probably reflected actual clinical differences.
"The level of serum [alpha]-syn AAbs was reduced in both PD cohorts versus controls. Still, serum [alpha]-syn AAb levels cannot serve as a reliable biomarker due to (i) their inability to differentiate between PD patients from patients with other neurodegenerative disorders, and (ii) large intra- and inter-cohort differences in the [alpha]-syn AAbs levels," the researchers concluded.
Among the Parkinson's patients, statistical analyses showed no association between alpha-syn AAb levels and disease duration, age, sex, or severity of motor symptoms. Higher antibody levels were weakly linked with worse cognitive scores in one cohort, but not the other.
"We confirm that serum [alpha]-syn AAb levels of PD patients show no correlation to clinical parameters like age, gender, disease duration, and disease severity, thereby failing to assess the progression of the disease," the researchers wrote.
In addition to alpha-synuclein, there are two other synuclein proteins: beta- and gamma-synuclein. Additional analyses of antibodies against these two related proteins generally showed similar trends as for alpha-syn AAb.