Swedish Researchers Develop Tools to Manage Care More Effectively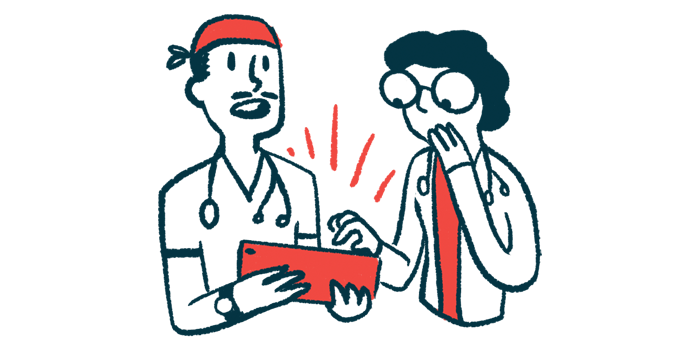 A Swedish group of doctors and researchers are working to develop new tools and models to more effectively manage and treat patients with Parkinson's disease.
The group, led by Per Odin, MD, PhD, professor at Lund Universit's strategic research area Multipark and senior attending physician at Skåne University Hospital, has developed a tool known as Manage Parkinson's Disease, or Manage PD.
The tool uses an automated algorithm which requires doctors to enter data about patients, and the software will suggest next steps, such as stopping or changing the current treatment, or referring the patient to a Parkinson's treatment center.
It can allow doctors and their patients to focus not only on the motor symptoms of Parkinson's, but also on the non-motor symptoms, such as incontinence, constipation, pain, depression, apathy, anxiety, dementia, and sleep disorders of various kinds.
"Over the past fifteen years, we have focused more on the non-motor symptoms, which are of course very important to pay attention to and treat if one wants to provide a decent quality of life," Odin said in a press release. "This especially applies to problems such as depression, anxiety, sleep problems, and daytime fatigue."
Odin and his colleagues developed Manage PD to ensure that those patients who need advanced care can receive it. The algorithm takes some of the guesswork out of determining when patients require more advanced therapies (such as deep brain stimulation) versus increased doses of levodopa, one of the main medications used to treat the symptoms of Parkinson's but its efficacy gradually diminishes as the disease progresses.
"We sincerely hope that the Manage PD tool will become an aid to more patients receiving advanced therapy sufficiently soon enough, and thus improve their overall function and experience a better quality of life," Odin said.
Odin and his group are also focused on patients who are in the final stage of the disease. When able to access specialist care, these patients tend to have better quality of life.
An ongoing study, called PD Pal, has enrolled 150 patients (30 of whom are in Sweden) who are being sent a specialist Parkinson's nurse to their home on four occasions to develop a treatment plan for both their current stage of disease, and its final stages.
"[I]n the final phase of the disease, the focus is no longer on maximum mobility but on the patient's quality of life, which includes medication, provision of nutrition, where the patient should reside and additional related matters," Odin said. "The treatment of the non-motor symptoms becomes even more important in these stages."
Region Skåne, the regional council of Scania County in Sweden, is participating in and funding the study, which should be finished next year. The study is being viewed as a pilot project, and could serve as a model for how hospitals should reach out to patients across disease types.
"If people knew they would be well cared for, I think much of the anxiety for the latter parts of life and finally death would diminish a bit," Odin said. "We are focusing on Parkinson's disease, however I believe that our palliative work can serve as a model in the work with many other diseases."