Probiotic Solace PS128 Eases 'Off' Periods, Motor Symptoms in Trial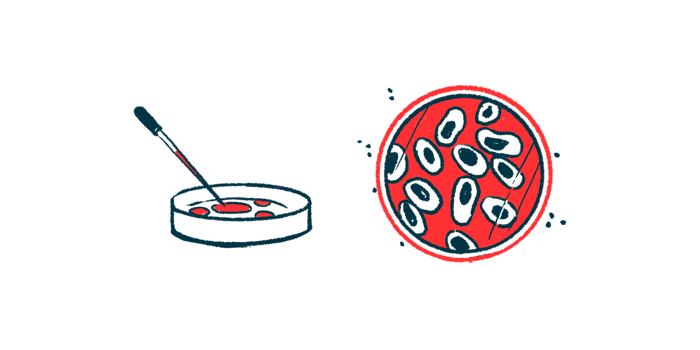 The active agent in Solace PS128, a probiotic sold by Oryx Biomedical, eased disease symptoms and improved life quality in 25 people with Parkinson's disease given the supplement in a small, open-label clinical trial.
"Solace PS128 is the result of more than 20 years of scientific research," David Lee, president of Oryx, said in a press release. "We are excited to make this probiotic available and see the positive impact it will have on the mental wellbeing and health of people across the United States."
Probiotics are bacteria thought to be beneficial for health. An emerging body of research has shown a connection between gut bacteria and brain health, and suggest that using probiotics to alter bacteria in the digestive tract may be beneficial in Parkinson's and other diseases.
The active agent in Solace is PS128, a strain of the bacterium Lactobacillus plantarum that is thought to have beneficial effects for brain health.
Scientists at a neurological clinic in Taiwan conducted a pilot clinical trial (NCT04389762) to test this probiotic in adults with idiopathic (of unknown cause) Parkinson's.
Top-line results from the trial were announced earlier this year by Bened Biomedical, the company that isolated the PS128 strain. Now, full results have been published in the study, "The Add-On Effect of Lactobacillus plantarum PS128 in Patients With Parkinson's Disease: A Pilot Study," in Frontiers in Nutrition.
A total of 25 patients completed the trial, of whom eight were female. Their average age was 61.84, and their average disease duration was just over a decade. All had "off" periods — times when their symptoms were not being adequately controlled by standard medications like levodopa — lasting more than three hours a day as recorded in daily diaries prior to starting with the supplement.
All were given two capsules of PS128, taken nightly for 12 weeks (about three months). Participants continued to take their other Parkinson's treatments without change.
Over the trial's 12 weeks, "on" time — when symptoms are adequately controlled — increased significantly, by more than 50 minutes per day on average, results showed. Consistently, "off" time also significantly decreased.
A significant lessening in motor symptom severity was also recorded, as evidenced by decreasing scores on the Unified Parkinson Disease Rating Scale (UPDRS), both in the "on" and "off" states, indicating improvement.
"To our knowledge, this study is the first to report that a single strain probiotic can improve the UPDRS motor score of patients with PD [Parkinson's disease] in both the OFF and ON states," the researchers wrote.
Akinesia, or freezing of movement, also eased during "off" times, changes in UPDRS scores showed.
Scores on the 39-item Parkinson's Disease Questionnaire (PDQ-39), a measure of quality of life, also decreased significantly over the 12-week study — by 5.68 points, on average — indicating a better life quality.
"The PDQ-39 value suggested that the quality of life of patients with PD was less affected by disability … [and it] suggested that PS128 intervention had add-on effects by improving the quality of life of patients with PD," the researchers wrote.
Probiotic treatment also significantly lowered levels of myeloperoxidase (MPO), an inflammatory protein linked with Parkinson's.
"It has been reported that ablation of MPO can reduce neurodegeneration in PD-model mice … MPO plays a crucial role in the aggregation of [alpha-synuclein] and deterioration of motor impairment," the team wrote. (Alpha-synuclein is the protein that accumulates in patients' brains and forms toxic clumps that damage and kill nerve cells.)
"This pilot study suggests that PS128 could be considered as a therapeutic adjuvant for the treatment of PD," they concluded.
A noted study limitation is its open-label (no placebo group) design, making it impossible to rule out the impact of the placebo effect on results. "Follow-up large-scale, randomized controlled studies are needed to determine the efficacy of PS128 in patients with PD at different stages," the scientists wrote.
"It is exciting that there is so much scientific research being conducted on PS128," Lee said.
The U.S. Food and Drug Administration (FDA) has affirmed that the SP128 strain is generally recognized as safe, and the Solace supplement is sold commercially in the U.S. Notably, the FDA has never specifically approved a probiotic as a treatment for Parkinson's or any other disease. Probiotics sold in the U.S. are typically marketed as dietary supplements, which are generally regulated less strictly than medicines.