Robotic System Uses Eye Movement to Aid Parkinson's Diagnosis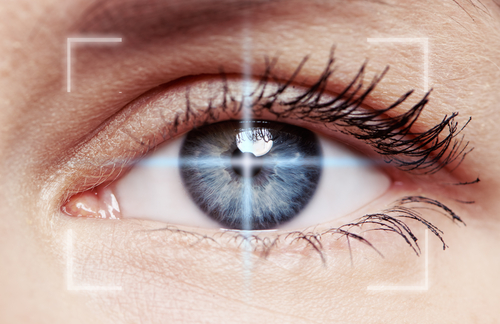 A new robotic system, called OSCANN Desk, uses eye movement to help diagnose Parkinson's and other neurodegenerative diseases.
This non-invasive technology, developed by researchers at the Universidad Politécnica de Madrid, Spain, and AURA Innovative Robotics Company, is in the phase of clinical trial authorized by the Spanish Agency of Medicines and Medical Devices in six Spanish hospitals.
The system was depicted in the study, "OSCANN: Technical Characterization of a Novel Gaze Tracking Analyzer," published in the journal Sensors.
"The DNA used to develop this technology has a vital gene: the accessibility. The cost should not be an impediment to use the OSCANN desk technology by those who need it," said Cecilia García Cena, the leader of the team developing the OSCANN Desk system, in a university press release.
The diagnosis of neurodegenerative disease is a complex and timely process. The OSCANN Desk system is capable of assessing brain function through eye movements in a rapid manner, supporting its potential use to help clinicians in the diagnosis of neurodegenerative diseases.
Early diagnosis means that patients can receive appropriate therapies sooner, which may mitigate disease progression.
The system uses image processing and machine learning to accurately assess eye movements. An increasing amount of evidence shows that abnormalities in eye movements usually are a symptom of injuries in the nervous system.
The OSCANN Desk system uses an eye-tracker sensor and is capable of capturing eye movements and storing them as video files. The sensor can store images at a rate of 100 frames per second.
The patient sits comfortably in a chair and the OSCANN Desk system is placed to fit the patient's head, much like a regular check-up in the eye doctor. The patient then looks at stimuli appearing in a monitor where the system tracks the patient's eye movements. The test lasts about a minute.
Using machine learning techniques, the system can then analyze differences in more than 500 variables of eye movement. Moreover, it can monitor the progression of disease by assessing how these variables in eye movement change with time, ensuring that clinicians can improve the diagnosis and customize treatment.
The system has been characterized in 22 volunteers to assess its accuracy and precision during eye movement analysis, and it is being used in selected Spanish hospitals to diagnose Parkinson's and Alzheimer's disease, but also mild cognitive impairment, dementias of all sorts, and multiple sclerosis.
Researchers are expanding the OSCANN Desk system to autistic spectrum disorders, epilepsy, diabetes, alcoholism, migraines, depression, and bipolar disorder.