Report: Addressing swallowing issues requires carer-clinician effort
Writer calls for protocols to guide care for Parkinson's patients with dysphagia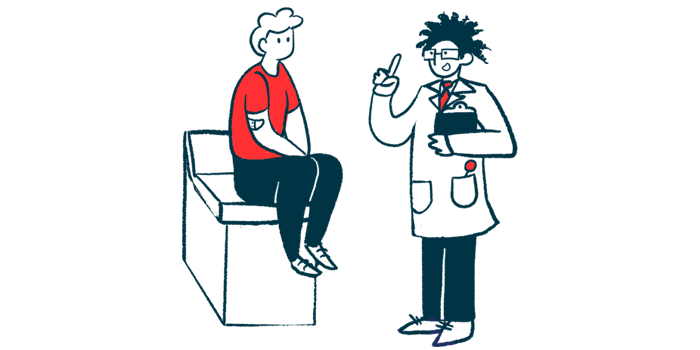 Swallowing problems can cause deadly complications for people with Parkinson's disease, if not handled appropriately, making it critical that hospital clinicians partner with caregivers to help address the needs of patients.
That's the argument made by Annie Brooks, director of strategic initiatives at the Parkinson's Foundation, in "Dysphagia and aspiration during a Parkinson's hospitalization: a care partner's perspective and recommendations for improving standards of care," which was published in Frontiers in Aging Neuroscience.
"Care partners are essential as advocates during hospitalization and should be acknowledged as an important member of the care team. Without staff respect for care partner input, however, the success of advocacy is limited," Brooks said. "It is important for hospitals to adopt standard protocols that honor the care partner role and create opportunities for their input on the care being provided."
A problem swallowing, or dysphagia, is a common complication in Parkinson's disease that can set the stage for life-threatening concerns like choking and pneumonia. For clinicians, especially those without much expertise in Parkinson's, working with patient caregivers may prevent dysphagia-related problems.
"Bringing a care partner to the hospital who can advocate for one's needs is critical for people with [Parkinson's] because staff may not fully understand [Parkinson's] or know how to properly manage a patient's [Parkinson's] symptoms, including those related to swallowing," writes Brooks, who described the case of the husband of a Parkinson's Foundation volunteer to illustrate her point.
'Problematic' care and its outcome
The husband was taken to the hospital in early 2021 after a bad fall, which left him disoriented and in pain. He was 74 and had been diagnosed with Parkinson's 14 years earlier. Due to safety protocols related to the COVID-19 pandemic, his wife, who served as his care partner, was only able to be with him about six hours a day.
"This was especially worrisome for the [care partner] because her husband's dementia had progressed to the point that he could not communicate his needs," Brooks said.
The care partner said she tried to explain to clinicians at the hospital that her husband had difficulty swallowing and his medications were usually given with applesauce or yogurt. Instead, his medications were withheld and the caregiver said she saw no evidence that efforts were made to prevent choking, or fluid or food going into the airways, called aspiration, which can lead to pneumonia.
The husband was hospitalized for five days then discharged to a continuing care retirement community. He developed a fever four days later and was returned to the hospital where he was diagnosed with aspiration pneumonia. He died days later, after being transitioned to home hospice care.
The caregiver called her husband's hospital care "problematic," and said the main factor that led to his decline was clinicians' lack of "knowledge about risk factors of dysphagia and aspiration pneumonia."
While this report only detailed one person's account that happened in the early parts of the COVID-19 pandemic, which may have meant extenuating circumstances contributed to the outcome, Brooks said the incident underscores the importance of cooperation between clinicians and caregivers.
She said standardized protocols to screen for dysphagia should be established at hospitals, along with protocols to minimize the risk of aspiration, such as making sure patients are upright when eating. Protocols should also be initiated to guide how medications are administered when dysphagia is an issue, Brooks said.