Women Struggle More With Life Quality Than Men, Chinese Study Finds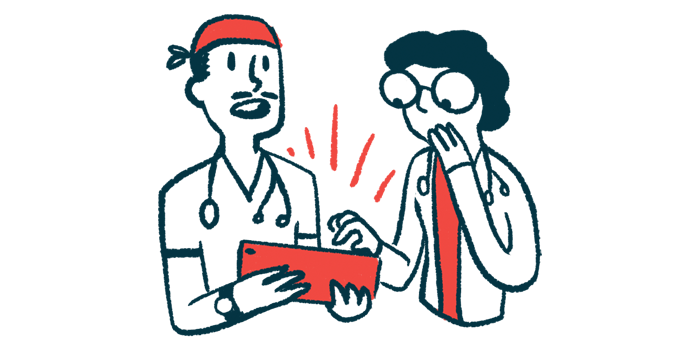 Women with Parkinson's disease in China appear to have a poorer quality of life than do men, a study of patients at a Beijing rehabilitation center reported.
Researchers observed that women experienced more physical discomfort, were more likely to perceive stigma, and expressed fewer positive emotions.
When caring for women with Parkinson's, "we should pay more attention to bodily discomfort, stigma, and emotional well-being," the researchers wrote.
Sex differences were also evident in some of Parkinson's non-motor symptoms. While men reported fewer anxiety symptoms, for instance, their sleep was more agitated and  their sense of smell more impaired than that of women.
The study, "The quality of life in patients with Parkinson's disease: Focus on gender difference," was published in the journal Brain and Behavior.
A Parkinson's diagnosis brings an array of challenges, including to a person's quality of life, that can often go beyond those of the disorder's symptoms.
Sex differences are also recognized in this disease's prevalence, how it manifests, and how it affects quality of life. Studies into life quality differences between women and men, however, particularly show conflicting results.
The researchers also noted that, while China is home to about one-quarter of all Parkinson's patients, few studies have looked into patient quality of life in this country. They believe theirs is the first to examine sex difference among patients in China.
They evaluated 162 patients receiving care at the Beijing Rehabilitation Hospital from April 2020 to July 2021. Of these, 92 were women with a mean age of 59.6 and 70 were men with a mean age of 60.4.
All had early- to middle-stage Parkinson's according to the Hoehn and Yahr scale, used to evaluate  symptom progression and how they impact daily life activities.
Women had a lower levodopa equivalent daily dose than did men (501.2 vs. 592.6 milligrams per day). An equivalent dose represents the amount of levodopa — the mainstay treatment for Parkinson's — with a similar effect as that of another medication being used. Adding all levodopa equivalent doses in a day gives the levodopa equivalent daily dose.
Lesser agitation during sleep was evident in women, who had lower scores (2.52 points) relative to men (4.34 points) on the REM sleep behavior disorder sleep questionnaire (RBDSQ), as was a better preserved sense of smell, evident in higher Hyposmia Rating Scale (HRS) scores (17.9 vs. 15.6).
But female patients showed greater anxiety, scoring higher than males (12.0 vs. 9.61 points) on the Hamilton Anxiety Rating Scale (HAMA).
To evaluate health-related quality of life, the researchers used the Parkinson's Disease Questionnaire-39 (PDQ-39), whose eight sections cover mobility, activities of daily living, emotional well-being, stigma, social support, cognition, communication, and bodily discomfort. Each item is scored on a five-point scale, with a higher score indicating a lower quality of life. A summary index also provides a general measure of life quality.
Compared with men, women had a higher summary index (25.9 vs. 20.1 points), indicating a lower quality of life. They scored higher on sections addressing bodily discomfort, stigma, and emotional well-being.
Since treatment, sleep, anxiety, and sense of smelling can affect quality of life, the researchers performed an additional analysis in which they accounted for these factors.
They found that a patient's sex "still had a strong influence on HRQoL [health-related quality of life] after controlling" for the other tests, they wrote.
"We should … inform the family members and caregivers to actively participate in the daily family activities to reduce the living burden of patients, and reduce the psychological burden of patients through positive psychological counseling and health education," the researchers wrote.
"Our study has important implications for improving care and outcomes for female patients in China," the team concluded. "We should use different patient management strategies between male and female PD [Parkinson's disease] patients."