OCEAN Trial Testing if Ongentys Can Ease Pain of Motor Fluctuations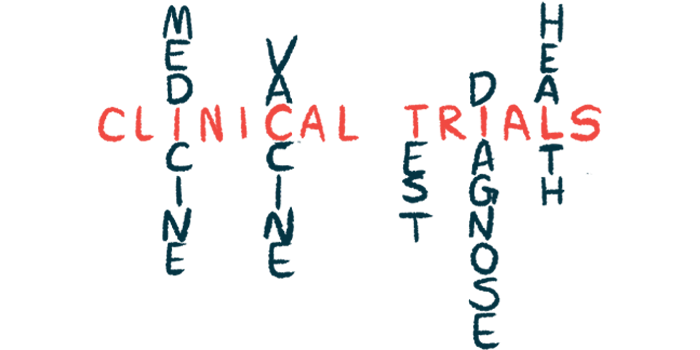 A Phase 4 clinical trial called OCEAN is testing whether Ongentys (opicapone), an add-on therapy for "off" periods, can ease pain in people with Parkinson's disease.
The placebo-controlled trial (NCT04986982), which opened in February 2021, is evaluating Ongentys' effectiveness in up to 140 adults with idiopathic (non-familial) Parkinson's, ages 30 and up, and at least one month of disease-associated pain prior to study entry. Eligible patients must also experience at least 1.5 hours a day of "off" time — periods when current therapies, between doses, fail to adequately control motor symptoms — while on stable levodopa and other treatments for at least a month.
The trial is reported to be taking place at more than 50 sites in the U.K., Germany, Italy, Portugal, and Spain. It may still be recruiting patients with early to mid-stage disease (Hoehn & Yahr stages 1 to 3); contact information is available here. It is sponsored by Bial, which markets Ongentys in Europe.
Scientists at Bial and elsewhere detailed the trial in the paper, "Opicapone versus placebo in the treatment of Parkinson's disease patients with end-of-dose motor fluctuation-associated pain: rationale and design of the randomised, double-blind OCEAN (OpiCapone Effect on motor fluctuations and pAiN) trial," published in BMC Neurology.
As many as 85% of Parkinson's patients are reported to experience pain as a symptom of their disease. Its causes are multifaceted, with fluctuations in motor symptoms among factors known to associate with Parkinson's-related pain.
Parkinson's is caused by the death and dysfunction of brain cells that make the signaling molecule dopamine. Its standard treatment is levodopa, which is basically a raw ingredient the brain can use to make dopamine.
Although levodopa can ease disease symptoms, most patients eventually experience "off" episodes and fluctuations in motor control as one dosing period ends and before another dose can be taken.
"Management of pain, among many other non-motor aspects of PD [Parkinson's disease], remains a key unmet need and there is currently a lack of robust data on the management of pain in PD patients with end-of-dose motor fluctuations," the researchers wrote.
Ongentys, approved to treat these off episodes, works by blocking the activity of a protein that breaks down levodopa in the body. The therapy was co-developed by Bial and Neurocrine Biosciences, which markets the therapy in the U.S.
Patients in the OCEAN trial are being randomly assigned to either a 50 mg capsule of Ongentys or a placebo once daily for 24 weeks. They can continue with their standard levodopa and other medication doses.
After the six-month treatment period, there will be an additional two weeks of screening and follow-up.
The study's main goal is to determine the effect of treatment on motor fluctuation-associated pain, as measured by domain 3 of the King's Parkinson's disease Pain Scale (KPPS), which assesses pain related to motor symptom fluctuations. Secondary goals include changes with treatment from the study's start in anxiety, as measured using the Movement Disorder Society-sponsored Non-Motor rating Scale (MDS-NMS), and changes in total KPPS and MDS-NMS scores.
Investigators will use other standardized tests to assess changes in Parkinson's severity, life quality, and patients' overall health, and diaries will be used to track off episodes. Treatment safety will be evaluated through reported side effects.
"The design of the OCEAN study will address the current lack of reliable evidence for levodopa-based therapy in the treatment of PD-associated pain," the researchers wrote.
OCEAN is expected to conclude by the end of this year, the researchers wrote.