Phase 3 trial of buntanetap expands to Europe
Already underway in the US, Annovis Bio is recruiting more early-stage patients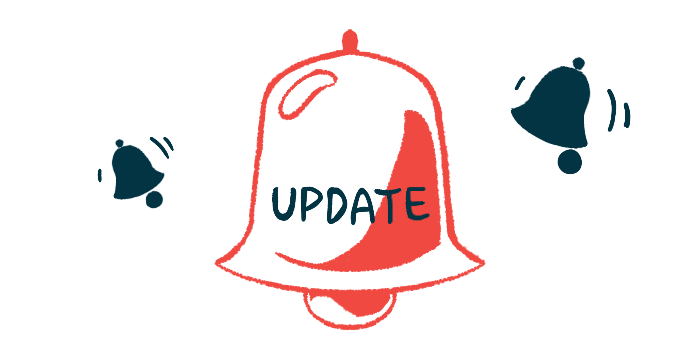 A Phase 3 clinical trial of Annovis Bio's investigational oral treatment buntanetap in people with early-stage Parkinson's disease now will open to patients in Europe.
This expansion will add 48 new trial sites in Italy, Spain, Hungary, Poland and Germany, joining about 50 sites actively recruiting in the U.S.
Overall, the Phase 3 trial (NCT05357989) is seeking to enroll 450 people with early-stage Parkinson's, ages 40 to 85, with recruitment size adjustments possible after an interim analysis expected later this year.
Specifics on the European trial sites haven't been listed.
"We are pleased to significantly expand our geographic reach with the addition of these [European Union] sites that gives us the ability to efficiently enroll European patients in our study," Maria L. Maccecchini, PhD, founder, president, and CEO of Annovis, said in a press release.
Buntanetap works to inhibit production of proteins that form toxic clumps in neurodegenerative diseases, namely alpha-synuclein in Parkinson's, as well as beta-amyloid and tau in Alzheimer's disease.
Early data from a proof-of-concept Phase 2a trial (NCT04524351) involving people with early Parkinson's and Alzheimer's diseases supported the launch of the ongoing Phase 3 study.
Results there indicated that daily buntanetap was safe at multiple doses and outperformed a placebo at improving cognitive and motor skills in Parkinson's patients.
Participants also saw significant reductions in overall disease severity, as assessed by the Movement Disorder Society-Unified Parkinson's Disease Rating Scale (MDS-UPDRS).
It ultimately was determined that 10 and 20 mg daily doses demonstrated the most promising clinical benefit.
The Phase 3 trial, which started dosing patients in the U.S. last August, is evaluating the safety and effectiveness of these doses against a placebo in up to 450 people with early-stage Parkinson's.
Participants will be assigned randomly to buntanetap (10 or 20 mg) or a placebo for up to six months, in addition to continuing use of standard care medications.
The trial's main efficacy goal is to assess changes in MDS-UPDRS part 2 and 3 scores, which evaluate daily living activities and motor function, respectively.
Changes in total MDS-UPDRS scores and patient-reported treatment effects will be evaluated as secondary outcomes. Cognitive function and blood biomarkers also will be examined.
Annovis announced last month that it anticipated an interim trial analysis could be conducted by mid-year based on the trial's enrollment status.
At that time, it will be determined whether the study's target enrollment of 450 people — 150 in each treatment arm — is sufficient to see a statistically significant effect of treatment after six months.
The new European locations will enroll participants in this initial group of 450 people.