Partners to use AI, machine learning to test NX210c for Parkinson's
'Exciting synergy' of tech and bio with aim to help patients: Companies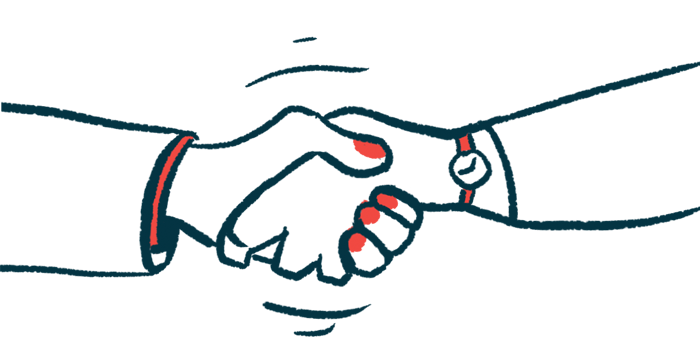 InSilicoTrials and Axoltis Pharma are teaming up to conduct computer-based studies — using both artificial intelligence (AI) and machine learning — that will test the potential therapeutic effect of Axoltis' treatment candidate NX210c on virtual patients with Parkinson's disease and other neurological disorders.
"We are thrilled to collaborate with Axoltis in our shared mission to advance therapeutic solutions for neurological disorders," Luca Emili, CEO of InSilicoTrials, said in a press release.
The ultimate aim of the two companies is to advance NX210c from use with virtual patients to real ones.
"We are very delighted to initiate this collaboration with InSilicoTrials and have the opportunity to optimize and accelerate our next clinical steps," said Yann Godfrin, PhD, CEO of Axoltis.
Axoltis, InSilicoTrials to use AI models to test therapy
NX210c is a peptide, or protein fragment, consisting of a circular arrangement of 12 amino acids — the building blocks of proteins — that is derived from a brain protein called SCO-spondin. That brain protein is known to be involved in promoting the growth of nerve fibers.
Studies done in mouse models have indicated that the experimental therapy may help to improve cognitive ability and bolster the health of connections between nerve cells known as synapses.
InSilicoTrials specializes in making computer-based, or in silico, models that use artificial intelligence or AI and machine learning to emulate biological processes inside the body. Machine learning is an AI technique that uses computational methods that, in effect, teach computers to learn from experience.
As part of the new collaboration, researchers will use the InSilicoNEURO suite, the company's platform for modeling biological activity in the brain and spinal cord, ccollectively called the central nervous system or CNS.
"The models within InSilicoNEURO will be used to assess the impact of Axoltis' drug candidate on virtual patients," the release stated.
This partnership represents an exciting synergy between cutting-edge simulation technologies and innovative biotechnological advancements.
The team plans to use this computer-based CNS model to evaluate how NX210c is likely to affect different neurological diseases, predicting the likely clinical outcomes for patients and comparing the effects of different dosing regimens. In addition to Parkinson's, researchers will evaluate the experimental therapy in computer-based models of amyotrophic lateral sclerosis (ALS) and multiple sclerosis (MS).
"Integrating [InSilicoTrials'] industry-leading AI and computational modeling solutions in the development plan of our promising disease-modifying drug will allow us to address the pressing challenges faced by individuals suffering from neurological disorders," Godfrin said. 
The companies noted that their work will incorporate earlier clinical trial data along with the use of InSilicoTrials' digital platform. The focus will be to "assess the relationship between NX210c dosing regimens … and ultimately clinical efficacy and safety endpoints," according to the release.
"This partnership represents an exciting synergy between cutting-edge simulation technologies and innovative biotechnological advancements," Emili said. "Together, we aim to unlock new insights and develop groundbreaking treatments that will positively impact the lives of patients with neurologic impairments worldwide."