Parkinson's Foundation Adds 10 Centers to Its Global Care Network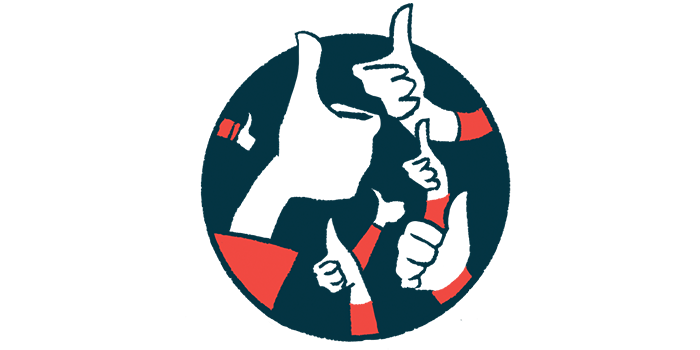 To help ensure all Parkinson's patients have the care and support needed to enhance their life quality, the Parkinson's Foundation has expanded its Global Care Network — launching new centers in five states that had none.
In all, the Parkinson's Foundation opened four Centers of Excellence and six Comprehensive Care Centers across the U.S. With these additions, the nonprofit organization seeks to heighten access to top-shelf Parkinson's care nationwide and to identify and recognize centers that offer high-quality care within certain regions.
In fact, Arkansas, Connecticut, Hawaii, Louisiana, and Michigan received first-ever designations in this expansion.
The foundation notes that the number of Parkinson's patients in the United States will likely increase from an estimated 1 million to 1.2  million within the next eight years. As it is, there's a high degree of variance in Parkinson's disease care, and comprehensive care is not widely accessible. Further, some 40% of patients lack care from clinicians who have specialized training in neurological diseases and disorders.
"This expansion of the Global Care Network is part of a broader strategy to recognize excellence in clinical care, develop a global network of interconnected clinicians, and raise the standard of care for all those living with [Parkinson's]," John L. Lehr, the foundation's president and CEO, said in a press release.
"We are interested in recognizing centers in the U.S. that are leading Parkinson's care and bringing forward new treatments and practices that are improving patient outcomes," Lehr said.
Exemplary multidisciplinary care is a requirement for the Centers of Excellence as well as for the Comprehensive Care Centers, he noted.
Each of the Parkinson's Foundation Centers of Excellence — all crucial to research advancements — is staffed with neurologists, physical and occupational therapists, movement disorder specialists, mental health experts, and more. To ensure optimal care, all healthcare professionals are current on research and treatments.
The new Centers of Excellence are:
Cleveland Clinic Las Vegas, in Las Vegas, Nevada
University of Utah, in Salt Lake City, Utah
Dartmouth-Hitchcock Medical Center, in Lebanon, New Hampshire
Virginia Commonwealth University, in Richmond, Virginia
In addition to offering a specialized multidisciplinary approach to patient-focused and evidence-based care, each Comprehensive Care Center must show leadership in community outreach, patient education, and professional training.
Every new Comprehensive Care Center penetrates a new market. These are the first such centers in the continental U.S. states of Arkansas, Connecticut, Louisiana, and Michigan, as well as the first in Hawaii. While Tennessee had a center in Nashville, at Vanderbilt Health, this new one will serve the Knoxville region.
The latest centers include:
University of Arkansas Medical Sciences in Little Rock, Arkansas
University of Tennessee Medical Center in Knoxville, Tennessee
Hartford HealthCare in Hartford, Connecticut
Ochsner Neuroscience Institute in New Orleans, Louisiana
Queens Medical Center in Honolulu, Hawaii
Spectrum Health in Grand Rapids, Michigan
"Following a rigorous process to receive this designation, we are thrilled to be the first-ever Comprehensive Care Center in the Gulf Coast region," said David J. Houghton, MD, medical director of the Ochsner Neuroscience Institute. "We are proud to join this larger network of high-quality sites that actively make a difference in communities by providing comprehensive care to people with Parkinson's disease."
To ensure requisite standards of care, the foundation requires that each center in the Global Care Network re-certify five years after receiving their designation.