New Engagement Council Seeks Patient Insight for Treatment R&D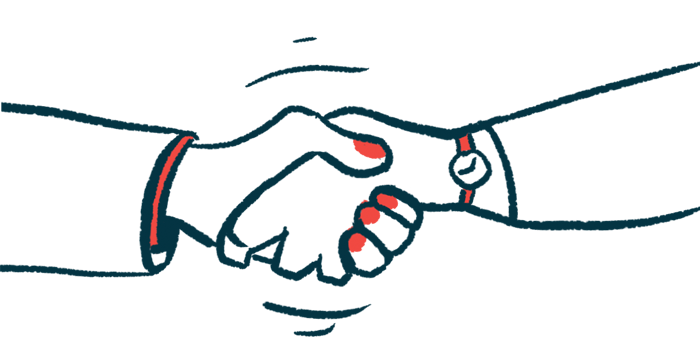 Aiming to improve the clinical outcomes of people with Parkinson's disease, pharmaceutical company UCB is partnering with key U.K. and U.S. nonprofits to establish the Patient Engagement Council for Parkinson's Research.
UCB is teaming up with the Parkinson's Foundation in the U.S. and Parkinson's UK in launching the new collaborative council.
A primary goal, according to the global company, is ensuring patient insights are a part of each stage of UCB's development of Parkinson's treatments.
"Patients are the source of everything we do and should be integrated into all that we do. Better understanding patients and disease subpopulations can help to formulate new scientific hypotheses that can be translated into a differentiated medicine," Jean-Christophe Tellier, UCB's CEO, said in a press release. Tellier had made the remarks at the council's recent inaugural meeting.
"This important new initiative is not just a connection, it is a connection for a better outcome, for providing unique outcomes for our patients," he said.
During the kickoff meeting of the Patient Engagement Council, also attended by the leaders of both nonprofits, the nascent group established its goals and objectives. They include:
Creation of a patient-centered research and development (R&D) model that meets the needs and priorities of Parkinson's patients globally
Development of insights and discoveries that can be shared community-wide to improve Parkinson's research and avoid duplicating what's already been done
Heightening of the role of patient engagement in research internationally, to drive more opportunities for collaboration and shared learning, with an ultimate goal of advancing Parkinson's R&D
"Parkinson's disease is very challenging," said John Lehr, the Parkinson's Foundation CEO. "It requires a collaboration of many partners and stakeholders across the spectrum."
Lehr said the foundation "has always thought in terms of collaborations," notably with Parkinson's UK. But the U.S.-based nonprofit also looks forward to teaming up with other organizations "in the Parkinson's space including government, industry, and academia and always," patients and caregivers and their families.
For her part, Caroline Rassell, the new CEO of Parkinson's UK, noted the "importance of listening to patients" in moving forward on new therapies.
"At Parkinson's UK, we believe that there will be a cure for Parkinson's, but in order to get there, we need to work together," Rassell said. "That means with other organizations like UCB and the Parkinson's Foundation, But also researchers and most importantly, people living with the condition."
"This novel collaboration is uniting our collective skills and driving forward discoveries, putting patients at the heart and start of what we do," Rassell added.
Over the coming months, Patient Engagement Council members will work together to further define the body's purpose. One thing the council knows for sure is that it wants patients to be able to influence research questions and study design from the earliest stages.
The council also is exploring the development and selection of outcome measurements that are meaningful to patients and making clinical trials more accessible and flexible. One important initiative, the group says, is increasing the levels of diversity and inclusion in Parkinson's research.
UCB is developing the experimental oral therapy UCB0599, which earlier this year was found to be well-tolerated in those with mild to moderate Parkinson's and other age-related conditions.