ParkinSense Startup Advancing New Motor Symptom Monitoring System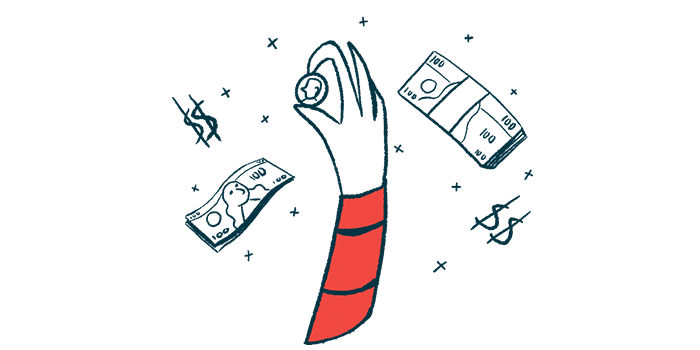 ParkinSense, an upcoming startup out of the University of Toronto, has secured funding to advance a new monitoring system that's designed to better assess tremors and other motor symptoms in people with Parkinson's disease.
The new funding will drive the company's wearable device — which it hopes will help manage Parkinson's motor symptoms, especially tremor — to the next stage of development. Tremors, characterized as involuntary shaking or quivering, which typically begin in the hands, are among the most common and bothersome symptoms of the chronic neurological disorder.
"Patients with Parkinson's disease have frequent fluctuations in their tremor. Objective information may help the physician to perform more precise changes in their patient management," Carolina Gorodetsky, MD, a pediatric neurologist and movement disorder specialist at the Hospital for Sick Children, in Toronto, said in a video presentation outlining the workings of the new device. It uses real-time data to help better monitor Parkinson's motor symptoms.
Gorodetsky is a co-founder of ParkinSense, along with Akshata Puranik, a master's student at the University of Toronto Institute for Aerospace Studies, and Christopher Lucasius, a university PhD candidate in electrical and computer engineering.
The company's system features a wearable device, somewhat like a wristwatch, that connects to an app on a smartphone. The device records information about the patient's movements, and detects tremors by analyzing the frequency of movements. The data is stored in the app, and can then be shared via email with healthcare providers and used to help manage symptoms.
The app also has features that will help to remind patients about taking their medications, and to record when medicines are taken. These data may make it easier to see whether treatments are controlling symptoms as expected, and whether adjustments in treatment may be needed, according to the company's founders.
The creators also area planning to expand their system to detect other motor symptoms of Parkinson's, particularly bradykinesia, or abnormally slow movement. There also are plans to incorporate direct communication between patients and healthcare providers in the app, and to connect the app with other medical devices, such as those used for deep brain stimulation.
ParkinSense is one of five startups at the University of Toronto that will share CA$80,000 (about $62,000) in seed funding to support the next phase of development, as part of the University's Entrepreneurship Hatchery. The five were chosen from 17 teams that competed in an experiential learning opportunity that culminated in a Demo Day program, in which the startups pitched their ideas to a panel of judges, including entrepreneurs and investors.
"Having like-minded, passionate people who wanted to see us succeed made the start of our journey very meaningful to us," Gorodetsky said in a press release.
"The funding will help out with our prototyping and volunteer testing plans so that we can refine our product and launch it in the near future," she said.