Skin Biopsy May Help Distinguish Parkinson's From Similar Disorders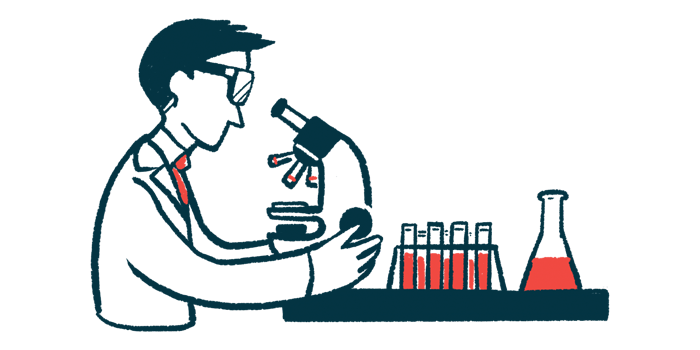 A form of the alpha-synuclein protein that can build up in the skin could help distinguish Parkinson's disease from other neurodegenerative disorders, a study has found.
Skin biopsy samples taken from Parkinson's disease patients all showed a buildup of phosphorylated alpha-synuclein (p-syn), which is alpha-synuclein with an added phosphate molecule. A skin biopsy is a procedure to remove a sample of cells or tissues from the skin for examination in the lab.
P-syn was present in only two of the skin biopsy samples taken from people with progressive supranuclear palsy (PSP) or corticobasal syndrome (CBS), two neurodegenerative disorders caused by the buildup of a protein called tau.
"Early differentiation and accurate in vivo diagnosis are important for adequate clinical management and patient care since the treatment and prognosis of [Parkinson's disease], PSP and CBS are different," Maria Pia Giannoccaro, MD, PhD, one of the study's authors, said in a press release.
Giannoccaro is an assistant professor at the Department of Biomedical and Neuromotor Sciences at the University of Bologna and a neurologist at the Institute of Neurological Sciences of Bologna, Italy.
The study, "Presence of skin α-synuclein deposits discriminates Parkinson's disease from progressive supranuclear palsy and corticobasal syndrome," was published in the Journal of Parkinson's Disease.
A first step in diagnosing Parkinson's disease is a thorough medical history. After that, movement tests will look for symptoms such as shaking (tremor), slow movement (bradykinesia), stiffness (rigidity), and balance problems.
Many of these symptoms are found in other neurodegenerative disorders, and Parkinson's disease can sometimes be confused with parkinsonism, a general term that refers to movement problems similar to those seen in Parkinson's disease.
"Research in [Parkinson's disease] and other neurodegenerative disorders is to find treatments able to halt and ideally prevent the accumulation the pathological proteins responsible for the different disorders. Our lab, led by Prof. Rocco Liguori and Dr. Vincenzo Donadio, has spent the last decade looking for reliable biomarkers of [Parkinson's disease] and related disorders to achieve an accurate and early diagnosis," Giannoccaro said.
"This research sprang from the same effort. Our aim was to see if we could distinguish [Parkinson's disease] from two potential mimics, PSP and CBS, and to explore the potential for using this approach to support clinical diagnosis," Giannoccaro added.
Giannoccaro's research team recruited 26 patients with Parkinson's disease (18 women, eight men) with a mean age of 72 and a mean disease duration of five years. The study also included 26 patients with either PSP (18 patients) or CBS (eight patients), and 26 healthy people. Compared to those with Parkinson's disease, the people with PSP or CBS had higher scores in the Unified Parkinson's Disease Rating Scale (UPDRS) part III and were at higher stages in the Hoehn and Yahr scale, indicating more advanced disease.
All underwent a skin biopsy in three sites — the leg, the thigh, and the back of the neck — to study p-syn buildup in skin nerves.
A buildup of p-syn was observed in two (7.7%) of the patients with PSP or CBS, and in none of the healthy participants. In contrast, all Parkinson's patients had a p-syn buildup in at least one skin biopsy sample. Nine (34.6%) were positive in all three sites, eight (30.7%) in at least two, and nine (34.6%) in at least one.
Most p-syn was found in autonomic nerves around ligaments and blood vessels. An autonomic nerve is one that controls involuntary movements.
The researchers also found that removing two samples from the same site increased the sensitivity of the test from 19.2% to 53.8% at the leg, from 15.4% to 61.5% for the thigh, and from 46.1% to 84.5% at the back of the neck.
"The detection of skin p-syn deposits may help in the differential diagnosis of parkinsonism," the researchers concluded, adding that "two adjacent skin samples increases the sensitivity of detecting p-syn in skin nerves."
"Further studies including larger samples of patients are needed to confirm these results," they wrote.