Study Weighs Multidisciplinary Rehab Against Conventional Care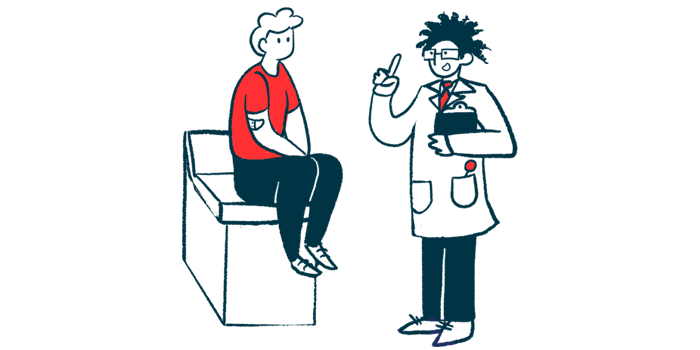 Multidisciplinary rehabilitation for Parkinson's disease is associated with reduced disability and better functional status and quality of life relative to conventional rehabilitation, according to a review study.
However, these differences failed to reach statistical significance. This means that either of the two approaches provide equivalent benefits, or the small number of included trials and patients, along with the short duration of the interventions, prevented the detection of such differences, the researchers noted.
Significant differences were observed for caregivers' anxiety, with the multidisciplinary approach being superior to conventional rehabilitation at reducing anxiety.
Future, appropriately-designed studies, with an adequate number of patients, are needed to draw solid conclusions, the researchers noted.
The review study, "Multidisciplinary Rehabilitation for People with Parkinson's Disease: A Systematic Review and Meta-Analysis," was published in the journal Parkinson's Disease.
People with Parkinson's disease may experience not only hallmark motor problems, but also non-motor symptoms, such as cognitive impairment, depression, sleep disturbances, and gastrointestinal, urinary, and sexual difficulties.
Both motor and non-motor symptoms contribute to significant disability and negatively affect patients' quality of life.
"Previous studies have highlighted that integrating different health care professionals into a multidisciplinary care team is needed to tackle the complexity and burden of PD [Parkinson's disease]," the researchers wrote.
"This multidisciplinary team might include physical rehabilitation, psychological support, occupational therapy, speech, language, swallowing therapy, and nutrition," they added.
However, no study to date has provided clear evidence of multidisciplinary rehabilitation's superiority over standard physical rehabilitation.
With this in mind, a team of researchers in Ethiopia and Turkey systematically reviewed published studies up to May 2021 that reported results from randomized controlled trials and compared multidisciplinary intervention with conventional physiotherapy.
From the initial 2,704 hits, 34 studies were accessed for eligibility, and six — covering 1,260 patients — were included in the meta-analysis. Date of study publication ranged from 2012 to 2019, and the number of included patients ranged from 43 to 762.
In all studies, the multidisciplinary team included an occupational therapist, a psychological therapist, a movement disorder specialist, and a social worker, among others healthcare providers.
Interventions, with a mean duration of three months (range, four weeks to eight months), took place at inpatient and/or health facilities in five studies, and at home in one study.
Intervention details, outcomes, and measures to assess such outcomes varied substantially between studies. The most commonly reported outcomes included functional mobility, balance and fall outcomes, motor symptoms, and patient-rated quality of life.
Results showed that multidisciplinary rehabilitation was associated with a trend of superiority over conventional physiotherapy at reducing disability (four studies, 243 patients), and improving functional abilities (four studies, 972 patients) and quality of life (five studies, 1,217 patients).
However, neither of these intervention differences reached statistical significance.
Notably, data from two studies, involving a total of 143 patients, showed that multidisciplinary rehabilitation significantly reduced caregivers' anxiety levels, compared with standard care.
These findings suggest that "multidisciplinary rehabilitation may not show superiority over conventional rehabilitation in patients with PD," the researchers wrote, adding that "these unexpected results might be secondary to the small size and short duration of interventions in many of the included studies."
In addition to their inherited limitations, included studies were limited to those in English, and the method of assessing each study's quality did not consider "the timing of outcomes or compliance with the intervention, which are highly relevant when reviewing physiotherapy interventions," the team wrote.
As such, "further studies with better designs and an adequate sample size will be needed" to draw "concrete conclusions," they added.