MJFF Recognized for Advocacy Role in Parkinson's Research, Public Health Policy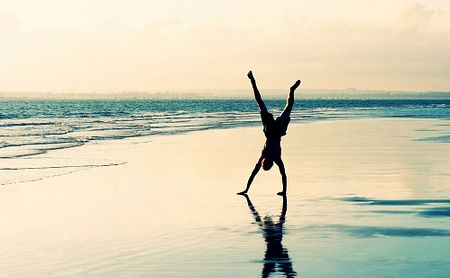 The Michael J. Fox Foundation (MJFF) has received the Advocacy/Policy Award from the Reagan-Udall Foundation for the U.S. Food and Drug Administration, in recognition of its role in Parkinson's disease research and in shaping public health policy.
The MJFF is only the second organization to receive this award.
"This recognition means the world to us," said Michael J. Fox, in a press release. "Twenty years ago, laying out the blueprint for the Foundation, we had no idea it would grow to this extent. With the help of countless individuals, we set out to do whatever it takes to speed tangible results for people and families with [Parkinson's]. If it matters to people with Parkinson's, we're on it," Fox said.
The MJFF formally incorporated public health policy into its business model in 2016. Since then, it has rallied nearly 20,000 grassroots advocates to act on policy priorities that are important to the Parkinson's community.
The Foundation's public policy priorities broadly consist of securing research funding, collecting demographic information about people with Parkinson's to help focus research efforts, ensuring public access to scientific resources, and understanding the environmental risk factors associated with Parkinson's.
Examples of information access and data collection include the Fox Trial Finder and the online Fox Insight study.
Since its launch in 2011, more than 91,000 people have used the Fox Trial Finder to look for clinical trials in which to participate. More than 50,000 individuals have contributed information to the Fox Insight study since it launched in 2017.
Over the course of the COVID-19 pandemic, the MJFF shifted focus to broadening access to telehealth and mental health services, enlisting the support of thousands of community advocates in directly contacting their legislators.
"Since our start, we have funded more than $1 billion dollars in Parkinson's research," said Debi Brooks, co-founder and executive vice-chairman of the MJFF, who accepted the award alongside Michael J. Fox and Todd Sherer, PhD, the Foundation's CEO.
"With 17 new Parkinson's drugs and treatments approved by the FDA in the last seven years, we're proud of the role we've played in improving the lives of families navigating this disease," Brooks added. "Yet, we are sober about the work that still lies ahead. We remain committed to funding every promising idea until we reach our goal — curing Parkinson's and closing our doors. This is our responsibility and our promise."