Merck team wins MJFF contest into next-level alpha-synuclein tracer
Goal of $10M competition is visualizing toxic protein in brains of living patients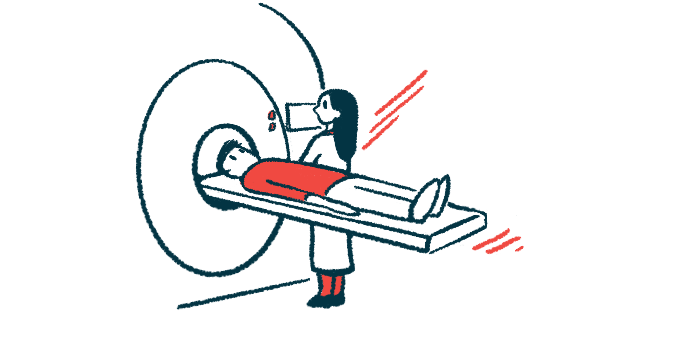 A science team at Merck (known as MSD outside North America) is the winner of an $8.5 million competition to develop an imaging technology capable of visualizing alpha-synuclein protein in the brains of people living with Parkinson's disease, the contest's organizer, The Michael J. Fox Foundation for Parkinson's Research (MJFF), announced.
These scientists will be given another $1.5 million to further develop their tracer, with a goal of bringing it into clinical testing later this year, The Michael J. Fox Foundation for Parkinson's Research (MJFF), which launched the competition in 2019, announced.
Two other teams named as competition finalists in 2020, at AC Immune and Mass General Brigham, also plan to continue advancing their tracers toward clinical use.
"The progress from all teams represents a pivotal moment in transforming the future of diagnostic and therapeutic tools that are urgently needed," Jamie Eberling, PhD, MJFF's senior vice president of research resources, said in a foundation press release.
Alpha-synuclein clumps are toxic to brain cells
At the cellular level, Parkinson's is marked by the formation of toxic aggregates of alpha-synuclein inside brain cells. These clumps are believed to play a critical role in driving disease progression, and numerous Parkinson's therapies are in development with the aim of reducing such aggregates.
A research obstacle, however, is the current inability to visualize alpha-synuclein in the brains of living people, rather than in brain tissue collected after a patient's death. This contest, the Ken Griffin Alpha-synuclein Imaging Competition, was initiated by the MJFF to create technology that could fill this need.
"In the Foundation's early days, we heard from companies that an alpha-synuclein imaging tracer would be a game-changer for drug development, yet it was seen as one of the most challenging areas. To see where we are today is astonishing," said Eberling, who has been leading the imaging program at MJFF for over a decade.
"Merck is proud to receive this award," said Jason M. Uslaner, PhD, vice president and head of neuroscience discovery at Merck Research Laboratories. "We believe a selective PET tracer for alpha-synuclein has the potential to enable earlier diagnosis for Parkinson's disease and inform efforts to develop new treatment options."
The scientists leading the effort at Merck are Helen Mitchell, PhD, director of the company's TECh group; Robert Drolet, PhD, a principal scientist at Merck; and Eric Hostetler, PhD, the company's head of translational imaging.
"As more therapies to slow or stop [Parkinson's] progression enter and advance in clinical trials, the need for objective measures of disease grows," the MJFF stated. "Seeing alpha-synuclein in the living brain would enable researchers to confirm diagnosis, identify volunteers for clinical trials and assess drug efficacy at a more rapid pace."
MJFF's competition was partly funded by Ken Griffin, the founder and CEO of the Chicago-based global investment firm Citadel. Griffin's father was diagnosed with Parkinson's years ago.
"These three teams have put us on a path to revolutionizing care for the millions of people living with Parkinson's disease," Griffin said. "I care deeply about improving the lives of those touched by [Parkinson's], and am proud to support the Michael J. Fox Foundation's leadership in the pursuit of a cure for this disease."