LUMA trial expands to patients with LRRK2 gene mutation
Phase 2 clinical trial is testing the LRRK2 inhibitor BIIB122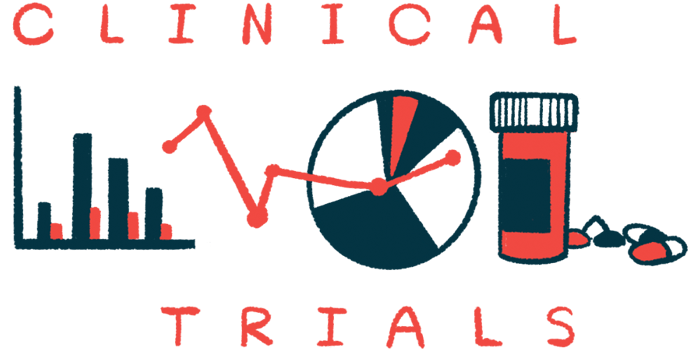 The Phase 2 LUMA clinical trial, which is testing the experimental LRRK2 inhibitor BIIB122 in people with Parkinson's disease, is expanding to open enrollment of patients who have a mutation in the LRRK2 gene, in addition to patients without mutations.
Meanwhile, the Phase 3 LIGHTHOUSE study, which had been testing BIIB122 in Parkinson's patients with LRRK2 mutations, is being discontinued. Patients currently participating in LIGHTHOUSE will have the option to enter the LUMA study.
Patients in the study are advised to contact their care team to discuss participating in LUMA or other care options.
These changes in the planned clinical development of BIIB122 were announced by Biogen, which is co-developing the therapy alongside Denali Therapeutics.
"In consideration of the LIGHTHOUSE study's complexity including the long timeline with anticipated study completion in 2031, Biogen and Denali have agreed that efforts will be refocused to enable a timely readout on efficacy in early-stage idiopathic [non-genetic] Parkinson's disease while gaining further clinical data in Parkinson's disease with and without a LRRK2 mutation," the company said in a statement. It noted that the  decision was "not based on any safety or efficacy data from studies of BIIB122."
The LRRK2 gene provides instructions for making a protein, also called LRRK2. Mutations in the gene, which are one of the most common genetic causes of Parkinson's, can cause the LRRK2 protein to be overactive. The LRRK2 protein also is thought to be overactive in Parkinson's even when patients don't have a mutation.
Toxic buildup
It's thought that abnormal LRRK2 activity may interfere with the systems that cells normally use to dispose of molecular waste, contributing to a toxic buildup of abnormal proteins that helps drive neurological damage in Parkinson's. BIIB122 is an oral medication designed to block the protein's activity.
Biogen and Denali had launched both the LUMA (NCT05348785) and LIGHTHOUSE (NCT05418673) trials last year, with the aim of separately testing BIIB122 in patients without or with LRRK2 mutations, respectively. Dosing in LUMA began in June 2022, and LIGHTHOUSE began a few months later.
LUMA is recruiting at more than 60 locations in the U.S., China, and several countries in Europe. The trial is open to adults with Parkinson's, ages 30 to 80, who are within two years of being diagnosed with Parkinson's. With the new adjustments, the study now will be open patients with LRRK2 mutations.