Dosing Begins in Phase 2b Study of Oral BIIB122/DNL151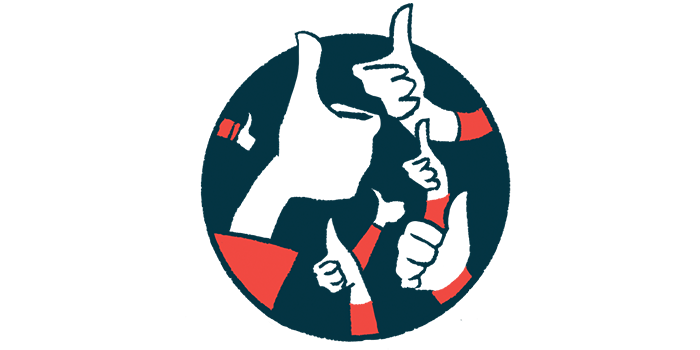 A Phase 2b clinical trial evaluating the investigational oral therapy BIIB122/DNL151 for the treatment of people with Parkinson's disease has started dosing patients.
The LUMA study (NCT05348785), led by Biogen in collaboration with Denali Therapeutics, is one of two late-stage trials planned for this year to further evaluate BIIB122/DNL151 as a potential therapy for Parkinson's. The studies follow previous data from two Phase 1 trials.
LUMA, underway at four clinical sites in the U.S. — Colorado, Florida, Hawaii and Washington — is recruiting participants, ages 30 to 80, who are living with early-stage Parkinson's disease. Information about enrollment is available here.
"Initiation of the LUMA study marks an important milestone in the development of BIIB122 as a potentially first-in-class oral LRRK2 therapy for Parkinson's disease," Carole Ho, MD, Denali's chief medical officer, said in a press release. "We look forward to continuing our collaboration with Biogen and the Parkinson's community in our unified goal to develop BIIB122 as a potential treatment option for people and families living with Parkinson's disease."
Despite Parkinson's not having a clear genetic cause, mutations in the LRRK2 gene that result in an overactivation of the LRRK2 protein, are one of the most common genetic abnormalities seen in Parkinson's patients.
While LRRK2 mutations are seen in both familial and sporadic Parkinson's disease, patients without these mutations also show higher levels of active LRRK2 protein.
Evidence suggests that activating LRRK2 can affect particular subcellular compartments — lysosomes — that are responsible for breaking down and recycling cellular waste. Impaired lysosomal activity is linked with neurodegeneration.
BIIB122/DNL151 is a small molecule designed to penetrate the central nervous system (the brain and spinal cord) where it blocks LRRK2 activity. By restoring the normal activity of lysosomes, BIIB122/DNL151 may slow Parkinson's progression.
The LUMA study will test the therapy's safety and effectiveness versus a placebo in about 640 participants without LRRK2 mutations. Participants will be assigned randomly to take 225mg tablets of BIIB122 or placebo once daily for a minimum of 11 months and up to a maximum of almost three years.
Its primary goal is to determine changes in patients' scores on the Movement Disorder Society Unified Parkinson's Disease Rating Scale (MDS-UPDRS) parts II and III, which evaluate motor aspects of daily living and motor symptoms.
Another trial, a Phase 3 study called LIGHTHOUSE, will evaluate BIIB122/DNL151's effectiveness in about 400 Parkinson's patients with LRRK2 mutations.
"Inhibition of LRRK2 is a novel approach designed to target an underlying biological pathway implicated in Parkinson's disease," said Samantha Budd Haeberlein, PhD, senior vice president, head of neurodegeneration development at Biogen.
"Together, Biogen and Denali have designed a rigorous development program to evaluate BIIB122 in patients with and without LRRK2 mutations. With the LUMA study now underway and the LIGHTHOUSE study planned to begin  this year, we have the opportunity to advance BIIB122 for the treatment of Parkinson's disease …," Haeberlein added.
"More than 10 million people worldwide are affected by Parkinson's disease, and there is a significant medical need for therapies to slow or stop the progression of this devastating neurodegenerative disease," said Ho.