Healthy level of exercise lacking in older women with Parkinson's in US
Relative to others their age, patients spend more time being sedentary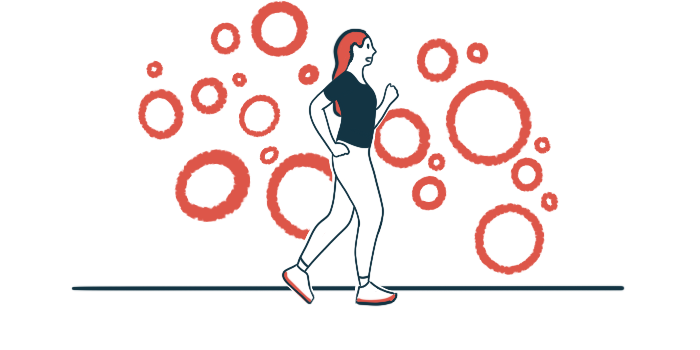 Older women with Parkinson's disease are more likely to be sedentary throughout the day, spending less time engaged in healthy physical activity — particularly the moderate to vigorous exercise tied to slower progression — than do women without the neurodegenerative disease.
Female patients around age 70 also spent more time than their counterparts in low intensity activities like slow walking, but not in more intense regular exercise, analyses of data from a large U.S. study involving more than 16,700 women found.
"Considering several large exercise trials have suggested the disease-modifying effects of regular aerobic physical activity for people with [Parkinson's disease], optimizing physical activity levels for this population may be critical for symptom management, slowing the progression of disability, and reducing the risk of other co-morbidities," the researchers wrote.
"Prevention strategies to promote physical activity should be emphasized to enhance health and limit progression of disability in this population of women," they added.
Studies support the importance of regular exercise in managing Parkinson's
The study, "Association of Parkinson's disease status with accelerometer-derived physical activity and sedentary behavior in older women: The Women's Health Study (WHS)," was published in Preventive Medicine Reports.
As Parkinson's progresses and disability accumulates, patients become less active relative to people their age in the general population.
But ample evidence indicates that regular exercise is of benefit in neurological diseases like Parkinson's, helping to slow disability progression and ease both disease motor and nonmotor symptoms.
Such benefits may be particularly important for women, who tend to live longer and be less physically active than men their age, making women with Parkinson's "particularly vulnerable to worsening disability," the researchers wrote.
Physical activity patterns in women with Parkinson's also are not as well understood as those of male patients. Because Parkinson's is more common in men, women have been underrepresented in studies on the topic, the researchers noted.
Daily exercise recorded in 16,741 women, 80 with Parkinson's
Scientists evaluated physical activity data for women enrolled in the Women's Health Study (WHS), a large randomized and controlled clinical trial involving nearly 40,000 female healthcare professionals, ages 45 and older, in the U.S.
Designed to evaluate low-dose aspirin and vitamin E in preventing cardiovascular disease and cancer, the WHS ran from 1993 to 2004. Most participants then agreed to be followed in a long-term, continuing observational study.
As part of a substudy conducted in 2011-15, some women were asked to wear an accelerometer, a device that measures acceleration, for one week to collect data related to physical activity.
This study's analyses concerned data from 16,741 of these women, mostly white and with a median age of about 70 at the time of the accelerometer's use. Eighty of them had been diagnosed with Parkinson's disease.
Over one week, the women wore the accelerometer on a belt around the hips for a median 14.9 hours each day. Different types of physical activity were categorized, based on the energy expenditure they required per the accelerometer recordings.
Women with Parkinson's engaged in significantly less physical activity overall than the non-Parkinson's group, statistical analyses adjusted for age and other potentially confounding factors found.
Average of 23.2 more sedentary minutes, 27.3 fewer vigorous exercise minutes
Consistently, these female patients spent more time being sedentary — by an average of 23.2 minutes per day — than did the other women in the study.
They also spent an average of 10.5 more minutes each day engaging in low, light-intensity physical activities, which includes household activities like washing and drying dishes or making the bed, as well as walking slowly.
With so-called high light-intensity physical activity, which ranges from slow dancing and casual walking to vacuuming, they spend about 6.4 minutes less than their healthier counterparts.
Daily, 27.3 fewer minutes were spent in moderate- to vigorous-intensity activities, like brisk walking, running, or swimming.
All of these differences were statistically significant, the researchers noted, meaning they are not likely to be due to chance or random factors.
"The findings in this study demonstrate that women with [Parkinson's] may be particularly vulnerable to worsening disability, as they spend significantly more time sedentary and less time per day in [moderate to vigorous exercise], which has been shown to be a key ingredient for managing progression of motor symptoms" in Parkinson's, the researchers wrote.
One study finding —  that women with Parkinson's spend more time performing light activities — is new, the researchers noted, and its implications remain to be assessed.
"Future research investigating light intensity physical activity, as either health enhancing or health compromising, should be explored to inform future prevention strategies," they wrote.
The study's predominance of white women with a higher socioeconomic status is a limitation, the researches noted, as it "may result in a healthier, more active sample of women.
"Future work is needed in a more racially diverse population to minimize further health-related inequities," they wrote.