Parkinson's Foundation publishes guidelines for exercise programs
Framework to help therapists, other professionals working with patients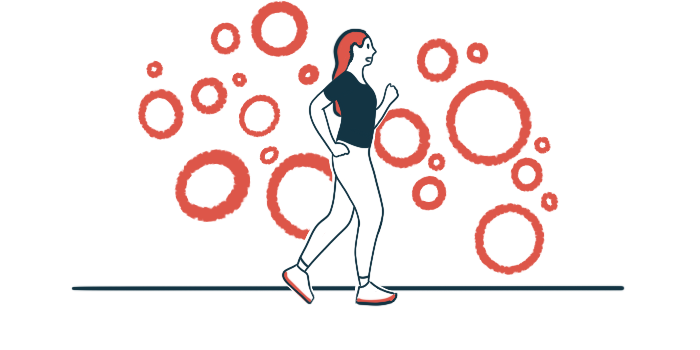 A framework set up by the Parkinson's Foundation can help therapists and other professionals design more personalized exercise programs for people with Parkinson's disease.
The competency framework, as it is called, outlines programs, courses, and approaches that help to educate and train movement specialists, given the importance of exercise for Parkinson's patients. It was established by the foundation working with experts at several U.S. institutions, including Northwestern University's Department of Physical Medicine & Rehabilitation, the American College of Sports Medicine, and Boston University College of Health and Rehabilitation Sciences.
Details are in the point-of-view article "Parallel development of Parkinson's-specific competencies for exercise professionals and criteria for exercise education programs," published in Parkinsonism & Related Disorders.
'Safe, beneficial exercises' that might slow progression and improve life quality
"Research clearly shows that regular exercise is associated with slower declines in mobility and yields many benefits," Lisa Hoffman, director of professional education at the Parkinson's Foundation and an article co-author, said in a foundation press release. "With the first-ever PD exercise competency framework for exercise professionals, we aim to equip them with an evidence-based competency framework so they can provide safe, beneficial exercises that can help improve symptom management, slow disease progression and improve quality of life."
Exercise specialists are frequently care team members, in more frequent contact with patients than other clinicians. While they play an essential role in Parkinson's care, no unified standards have defined exercise competencies for these professionals.
Yet exercise is important for patients, helping them maintain mobility and balance, and the independence needed to go about daily routines. Different exercise programs pursue varied fitness objectives, from flexibility to strength and endurance.
The framework, which also serves to mitigate variability in the delivery of exercise and can help in assessing an exercise program, outlines how professionals should craft and deliver exercises to a person with Parkinson's. The framework includes key components to help therapists and others achieve core competencies when working with patients, and is divided into categories:
Foundational information on Parkinson's diagnosis and treatment, and the role of exercise in Parkinson's
Screening patients for exercise participation
Exercise design for groups and individuals
Human behavior and counseling
Interprofessional communication and program development
"These expectations collectively outline how exercise professionals design and deliver exercise leadership to people with Parkinson's," the framework notes.  Its five domains are "intended to aid interpretation. Each describes important components that, in combination with their existing expertise, help exercise professionals achieve competence when working with people with Parkinson's."
Exercise programs that achieve the framework's competencies and the organization's criteria for exercise education can become part of the foundation's Exercise Accreditation Recognition program. Exercise professionals who are seeking to further develop their knowledge and skills in Parkinson's and exercises for patients are encouraged to participate in one of the organization's accredited programs and courses.
More information on exercise recommendations for Parkinson's and the foundation's accreditation recognition program is available.