First Patients Dosed in Phase 3 Trials Testing Tavapadon in Parkinson's Patients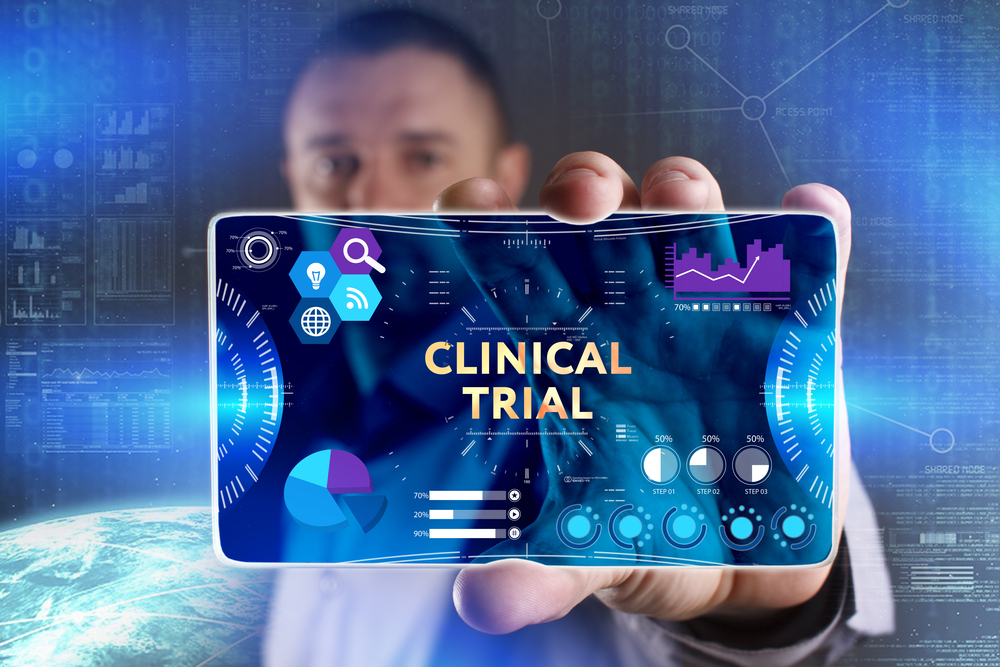 The first patients have been dosed in three Phase 3 clinical trials evaluating the safety and effectiveness of tavapadon, Cerevel Therapeutics' lead investigational oral therapy, in people with Parkinson's disease.
The studies, which were paused temporarily due to the COVID-19 pandemic, will test tavapadon as a single therapy in early-stage Parkinson's — TEMPO-1 (NCT04201093) and TEMPO-2 (NCT04223193) — and as an add-on therapy to levodopa in late-stage disease — TEMPO-3 (NCT04542499, EudraCT2019-002951-40).
All trials are currently recruiting participants; more information can be found here for TEMPO-1, here for TEMPO-2, and here for TEMPO-3.
"We are encouraged by the benefit-risk profile of tavapadon based on the efficacy results observed in Phase 2 trials, as well as the tolerability profile we have seen in our clinical program to date," Raymond Sanchez, MD, Cerevel's chief medical officer, said in a press release.
"We look forward to advancing the development of tavapadon and potentially bringing a differentiated, cornerstone therapy to Parkinson's patients at all stages of the disease as supported by a robust Phase 3 program," he said.
A dopamine agonist, tavapadon selectively binds to dopamine D1 and D5 receptors on the surface of nerve cells to mimic the action of dopamine, a key chemical messenger involved in movement coordination that is progressively lost in Parkinson's.
Low dopamine levels lead to the characteristic symptoms of Parkinson's disease, such as tremors, slowness of movement, rigidity, and gait and balance problems. By promoting the effects of dopamine, the therapy, given as a once-daily tablet, is meant to improve patients' motor functions.
According to Cerevel, tavapadon has been evaluated in more than 250 people in Phase 1 and 2 trials, including in both early- and late-stage Parkinson's patient populations, with positive results and potentially better tolerability relative to other dopamine agonists.
Notably, data from a Phase 2 trial (NCT02847650) in 57 people with early stage Parkinson's showed that 15 weeks of oral treatment with tavapadon safely and effectively eased patients' motor symptoms.
The ongoing placebo-controlled Phase 3 trials will test a longer tavapadon treatment (27 weeks) in a total of about 1,200 Parkinson's patients, ages 40 to 80.
TEMPO-1 and TEMPO-2 are recruiting people with early-stage Parkinson's in the U.S., while TEMPO-3 is seeking people with late-stage disease who are experiencing motor fluctuations on levodopa treatment in several countries, including the U.S., Australia, Israel, and in Europe. 
Tavapadon will be given as an oral therapy at a fixed dose of 5 or 15 mg in TEMPO-1 and at a flexible dose up to 15 mg in TEMPO-2 and TEMPO-3 (in addition to levodopa in the latter).
The primary goal of TEMPO-1 and TEMPO-2 is to assess changes in motor function, as measured by Movement Disorder Society – Unified Parkinson's Disease Rating Scale (MDS-UPDRS) Part II and III combined score.
Secondary goals include changes in patient-reported outcomes (the Patient Global Impression of Change score), non-motor aspects of daily living, disease severity, and daytime sleepiness, as well as safety measures.
TEMPO-3's main goal is to assess whether adding tavapadon to levodopa reduces the total daily "on" time without troublesome dyskinesia (involuntary movements). Of note, "on" time is the period when medication can effectively control Parkinson's symptoms, as opposed to "off" periods.
Due to the COVID-19 pandemic, patient enrollment in all trials, initiated in January, was paused in March while Cerevel remained vigilant about participant safety and data integrity.
Now that the Phase 3 program is resuming, preliminary data are expected in the first half of 2023.
As part of the program, Cerevel also will conduct a fourth 58-week, open-label, safety extension trial.