EvokAI's MDM Flex Sensor earns CE mark in Europe for Parkinson's
Approval means sensor was seen to meet health, safety requirements in EU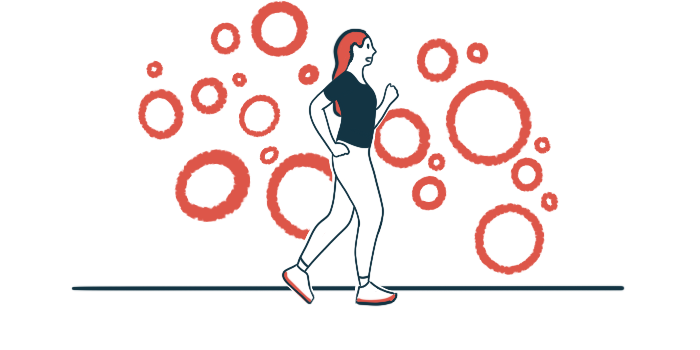 EvokAI Creative Labs' Movement Disorder Monitor (MDM) Flex Sensor — which uses artificial intelligence (AI) in monitoring abnormal body movements — has received CE Mark approval in Europe for the management of Parkinson's disease and other movement disorders.
CE Mark approval indicates that the sensor has been assessed by the European Commission, the European Union's regulatory body, and deemed to meet pre-established safety, health, and environmental protection requirements.
This designation is required for products manufactured anywhere in the world that are eventually marketed in the region. It's designed to support fair competition by holding all companies accountable to the same rules.
"By harnessing the power of artificial intelligence and advanced sensor fusion, the MDM Flex Sensor can provide insights into movement disorders that were previously unattainable," Alejandro Antalich, EvokAI's CEO, said in a company press release.
"Our technology has the potential to transform the way movement disorders are diagnosed, monitored, and treated," Antalich said, adding that "securing the CE mark allows us to expand our market reach in Europe while we prepare to bring the technology to the U.S. market."
MDM Flex Sensor allows wireless, real time monitoring
Parkinson's is a movement disorder characterized by the progressive loss of nerve cells producing a brain chemical messenger involved in voluntary movement control. This disrupts proper brain signaling and gives rise to Parkinson's motor symptoms, such as tremors, slow body movements, rigidity, and problems with balance.
Developed in collaboration with the neurosurgery department of the University Hospital in Oulu, in Finland, the MDM Flex Sensor comprises a state-of-the-art microsensor integrated into EvokAI's MDM system.
This provides a wireless, real-time monitor that applies artificial intelligence algorithms to accurately assess abnormal movements in Parkinson's and other movement-related disorders. These include multiple sclerosis, tremor-related diseases, involuntary muscle contractions known as dystonia, Tourette's syndrome, and congenital cerebral palsy.
The company's MDM Basic system allows patients and physicians to closely monitor motor symptoms — and therefore, better track disease progression — and compare the effectiveness of prescribed treatments.
With real-time feedback, physicians can use device data to create personalized treatment plans that maximize therapeutic effectiveness while minimizing side effects, and improve patients' quality of life. The company noted that its device also may reduce some of the economic burden of Parkinson's.
EvokAI's MDM PRO system is used during deep brain stimulation (DBS) surgery, a treatment that involves implanting a device to stimulate regions of the brain with electrical impulses. With the device, the neurosurgeon can monitor movements in real-time for the most successful surgical outcomes.