Deep Brain Stimulation Study in Parkinson's Dementia Challenges Earlier Safety Concerns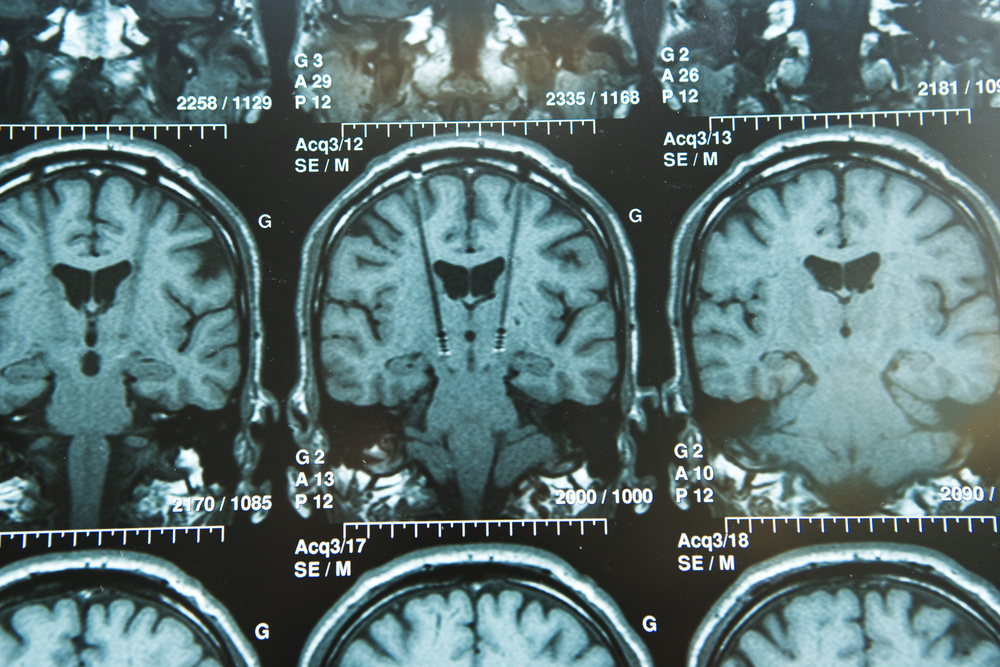 Deep brain stimulation (DBS) may be safe for Parkinson's disease patients who have dementia, according to a small clinical trial by University College London scientists.
The study, "Bilateral Deep Brain Stimulation of the Nucleus Basalis of Meynert for Parkinson Disease Dementia — A Randomized Clinical Trial," was published in the journal JAMA Neurology.
While the study failed to show that the six-week treatment improved patients' cognitive abilities, it indicates the need for more research into the field, which traditionally has been a no-go area. DBS in Parkinson's disease dementia generally has been considered unsafe.
"Although the primary outcome of this study was not met, these results challenge the consensus in the field that DBS is contraindicated in PDD [Parkinson's disease dementia]," a group of unrelated researchers wrote in an accompanying editorial.
Parkinson's disease is viewed mainly as a movement disorder. Neuropsychiatric symptoms, however, are common, and the majority of patients who have been ill for more than a decade develop dementia.
Unlike motor symptoms, researchers believe that the neurotransmitter acetylcholine is mainly involved in dementia; but drugs that block the breakdown of this brain substance are not very effective.
The research team focused its efforts on a brain region with plenty of acetylcholine neurons. Evidence from earlier studies suggested that targeting this region may be effective in patients with Parkinson's dementia.
The pilot clinical trial (NCT01701544) included six men with PDD. They all had electrodes implanted during surgery. After the procedure, they were randomly chosen to have their electrodes activated for six weeks. During this time, those with inactive electrodes served as controls. The groups then switched.
The study showed that the surgical procedure was safe — all patients were walking within 24 hours and fully oriented within 48 hours, researchers said. All patients also completed the treatment, and no serious adverse events occurred during the trial.
Researchers saw no impact on the scores of a cognitive test battery after the stimulation period. Two patients had a reduction of visual hallucinations and some also experienced improvements in quality of life measures.
Three patients also had reduced levodopa-induced dyskinesias (involuntary movements) during active stimulation.
"The fact that both surgery and stimulation were well-tolerated in this vulnerable patient group is important," the team wrote.
"The presence of dementia is considered a contraindication to DBS therapy, yet our study suggests that well-selected patients with cognitive and psychiatric symptoms can consent to and tolerate such treatment without serious adverse events or cognitive deterioration," the researchers said.
Nonetheless, the study was not large enough to robustly assess the effectiveness of the treatment. Rather, the results should be viewed as "hypothesis-generating" — informing the design of future studies and trials, researchers concluded.