Cure Parkinson's: UK must do more to fund research, raise awareness
1 in 3 adults in UK know someone with Parkinson's, a survey shows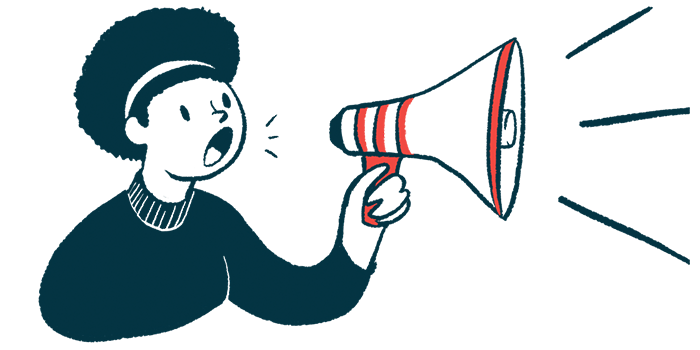 A charity in the U.K. is sounding the alarm about the global increase in mortality and disability from Parkinson's disease and the need for greater funding to address the problem.
Cure Parkinson's is calling for an immediate £90 million ($114 million) in central government funds for heightened awareness about the progressive neurodegenerative condition, increased clinical trial participation, and an urgent recruitment drive for more researchers. In a recent survey, the organization cited an "alarming" lack of knowledge in the U.K. about Parkinson's, which is estimated to affect 145,000 residents and about 8.6 million people worldwide. That number is projected to exceed 12 million by 2040. Factors such as increasing longevity, declining smoking rates, and rising industrialization could push that figure to more than 17 million, according to "Change the Future: Preventing a Parkinson's Pandemic," a 32-page report based on quantitative data from 2,000 adults in the U.K. between Feb. 8-14.
The survey was conducted in collaboration with the market research company OnePoll.
Lack of knowledge, awareness about Parkinson's
It found that one in three adults in the U.K. know someone with Parkinson's and that for every person diagnosed with the disorder, more than 100 are in some way touched by it.
The nonprofit charity also found that less than a fifth (17%) of those surveyed are aware of what it refers to as an "impending" pandemic and that 51% believe instead that Alzheimer's disease is the fastest-growing neurological condition.
Survey respondents recognized just two of more than 40 Parkinson's symptoms: shaking (69%) and problems with balance (52%). Some 74% were unaware that anxiety, depression, and pain can be potential signs and symptoms of the disease, and 83% didn't know Parkinson's can cause a loss of smell before other symptoms develop.
Moreover, 87% of respondents had no idea a reduction in handwriting size can be a Parkinson's sign, and two-thirds (66%) were unaware that "freezing" — a temporary inability to move — can also be a symptom.
"This leaves a massive void in knowledge and could mean vital signs are being missed by friends and loved ones of those developing the condition," Cure Parkinson's states in a press release.
The organization is calling for the government to act immediately to fund screening of at-risk populations and clinical trial recruitment, research grants for trials, more clinical research nurses, and multi-arm research that permits testing multiple treatment candidates in a single study.
Some 45% of survey participants believe the government should do more to fund the search for a cure. Currently, healthcare costs for U.K. patients total more than £728 million ($926 million) annually, with a rising economic impact of £3.6 billion ($4.5 billion).
Cure Parkinson's is also calling for more clinical trial participation, more scientists to work toward a cure, and to implement a recent U.K. Medicines and Healthcare products Regulatory Agency announcement to make it faster and easier to run clinical studies in the UK.
"It's important that we invest in Parkinson's now. This charity and our co-funders are leading a global charge to find a cure. We have directly funded or helped facilitate funding for over £100m of clinical trial to date. But this is not enough: now it is not science but funding availability that defines urgent progress," Will Cook, Cure Parkinson's CEO, said. "Our research should be a wake-up call to everyone that a pandemic is coming and the only way to truly avert it is to find a cure."