Transient Cerebral Swelling a Common Side Effect of Deep Brain Stimulation, Study Suggests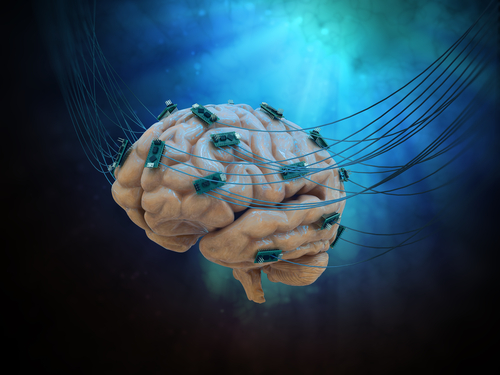 Swelling of brain areas close to where the electrodes that deliver deep brain stimulation (DBS) are placed is a common and transient side effect of this treatment in Parkinson's disease patients, a study suggests.
The long-term impact of such swelling and potential complications are unknown and warrant further analysis, researchers say.
The study, "Peri-lead edema after DBS surgery for Parkinson's disease: a prospective MRI study" was published in the European Journal of Neurology.
DBS is a surgical treatment in which thin wires are implanted in strategic brain areas (those that control complex movements) to deliver electrical impulses generated by a battery-operated device.
Studies have shown that DBS can be beneficial in treating a variety of neurological diseases, particularly Parkinson's. DBS has been accepted as an effective therapy to reduce motor symptoms such as tremors, lower the necessary daily dose of medication, and improve Parkinson's patients' quality of life.
The most common adverse events associated with DBS include hemorrhage, infection, and failure of the implant's components. However, some studies have reported rare events of cerebral swelling (edema) surrounding DBS electrodes a few days after the surgery.
To better understand the prevalence of this complication, Italian researchers evaluated 19 Parkinson's patients who had undergone DBS therapy.
All the surgeries were uneventful, with no complications being reported. However, after surgery, two patients experienced small hemorrhages close to the placed electrodes without evidence of other brain tissue alterations.
Evaluations were done using magnetic resonance imaging (MRI) between days 7 and 20 after surgery.
Researchers found that all patients showed some degree of MRI signal alteration along the placed electrodes, which was consistent with edema. The analysis also revealed small symptomatic hemorrhage in four additional patients, raising the total number of hemorrhagic patients to six (31.57%).
Researchers failed to find any correlation between edema volume and patients' age, gender, disease duration, or side of the brain in which DBS electrodes had been implanted.
Patients who had hemorrhages also showed tissue swelling on the side of the brain opposite the bleeding.
Most patients were asymptomatic, but six had transient confusional state — disorientation in space and time plus mild signs of frontal lobe dysfunction, which included disinhibition, inattentiveness, and slightly impaired speech with poor word retrieval. Patients did not show any new motor deficits after surgery.
Two symptomatic patients were treated with a short corticosteroid treatment, but no significant effect on symptoms was noted. Still, both recovered in two to four weeks.
At a mean of 40.64 days after surgery, MRI signs returned to normal values in eight people. Superficial edema was detected in three others. At follow-up, no one had detectable bleeding around the DBS electrodes.
To further explore the prevalence of brain edema associated with DBS, the team retrospectively evaluated computed tomography (CT) imaging data of 77 patients who had undergone DBS surgery from January 2013 to February 2017.
Hemorrhage around DBS electrodes was detected in four (5.19%) patients and edema in six (7.78%). In nine patients evaluated by CT scans on days 1, 2, and 3 after surgery, edema was present in three people, including two who also had hemorrhage.
"Our prospective MRI study confirms that [transient] edema is a common finding in STN-DBS [subthalamic nucleus] implanted patients for Parkinson's disease and that it is asymptomatic in most patients," the researchers said. "The reason of the extremely high incidence of our finding is likely due to the timing of imaging (average 10 days) from surgery."
They suggested that edema near the electrode sites "is a normal and constant finding in patients undergoing STN-DBS lead placement. Its recognition is biased mainly because it is mostly asymptomatic and also because of the lack of early routine MRI scans in DBS patients."
To avoid over-treatment and complications, they also recommended that "no corticosteroid treatment should be administered to patients whose MRI shows … edema in the first 7 to 60 days from surgery."