Aid opens for Parkinson's tied to drinking water at Camp Lejeune
Chemicals seeped into water from August 1953 through December 1987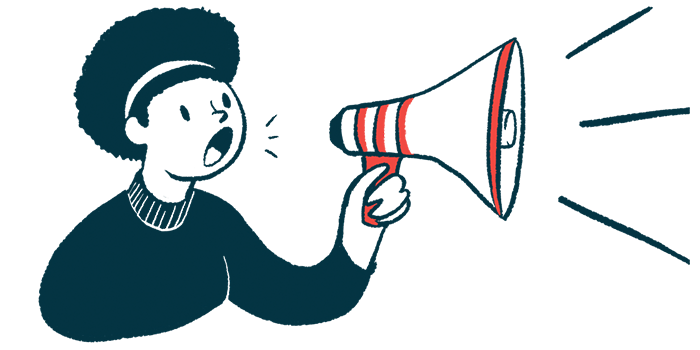 In what is being touted as an "historic" act, the spouse and children of qualified veterans with Parkinson's disease, or those with the disease themselves, are invited to apply for assistance under the Camp Lejeune Family Member Program (CLFMP) run by the U.S. Department of Veteran Affairs (VA).
Specifically, the invitation extends to veterans' family members and to military service personnel who potentially were exposed to contaminated drinking water while stationed at Marine Corps Base Camp Lejeune, Jacksonville, North Carolina, between Aug. 1, 1953, and Dec. 31, 1987. They may be eligible for the reimbursement of healthcare costs associated with Parkinson's, and applications are being accepted.
Parkinson's causes include environmental exposures to toxins and chemicals, and the disease was added to the "neurobehavioral effects" covered by CLFMP.
Parkinson's thought to be due to military service at Marines' Camp Lejeune base
The decision, which brings to at least 15 the number of medical conditions covered by CLFMP, was supported by results of a National Academies of Sciences review commissioned by the VA's Health Outcomes Military Exposures. That agency administers programs related to environmental and occupational exposures of U.S. veterans during their military service.
"Including Parkinson's disease as a covered neurobehavioral condition is a big step toward covered care for both Veterans and their families," Miguel LaPuz, MD, MBA, assistant undersecretary for health of Integrated Veteran Care, said in a  VA press release. "This decision helps move the needle to get more family members assistance for those affected by the toxic water contamination."
Over a 34-year span, Marines and family members at the North Carolina base may have been exposed to drinking water contaminated with industrial solvents, benzene, and other chemicals, according to the VA.
CLFMP representatives will work with applicants in reviewing the documentation necessary to determine eligibility. The minimum requirement is proof of the veteran being on active duty and stationed at Camp Lejeune for at least 30 days during the period of well water contamination. Applicants must have been the veteran's spouse or dependent at that time, and they are required to also have lived on the base for at least 30 days — or to have not yet have been born — between Aug. 1, 1953, and Dec. 31, 1987.
Family also must provide proof of residence during the qualifying period as well as of their relationship to the veteran. Such documents may include, but are not limited to, marriage or birth certificates, adoption papers, military orders, base housing records, utility bills, pay stubs, or tax forms.
Those with Parkinson's must supply medical records showing their disease onset date and proof they are being treated or have been treated in the past, if currently not under treatment.
Depending upon when the applicant initially was deemed eligible for the program, the VA could cover previous Parkinson's-related medical expenses.
In 2012, the Honoring America's Veterans and Caring for Camp Lejeune Act was signed into law. The legislation requires the VA to provide healthcare to veterans serving on active duty at the base and likely exposed, and to reimburse qualified family members for eligible healthcare costs related to any one of its covered diseases or conditions.
"Addressing the Veteran community's concern over the historic contaminated drinking water at Camp Lejeune has been an ongoing priority for VA," the agency stated in the release.
High levels of trichloroethylene, a cleaning chemical, was in drinking water
Earlier this year, an analysis of U.S. military personnel found a higher risk of Parkinson's among veterans exposed to the chemical trichloroethylene (TCE), widely used in cleaning applications and still in use in all U.S. states except for New York and Minnesota. In the VA-funded study "Risk of Parkinson Disease Among Service Members at Marine Corp Base Camp Lejeune," researchers focused on the risk of Parkinson's among those serving at the base.
From mid-1953 through 1987, contamination from the base resulted in excessive levels of TCE and other chemicals in drinking water, with monthly estimates suggesting that TCE levels generally were more than 70 times higher than what is now deemed acceptable.
For more information about eligibility, claims submission, or reimbursements, call CLFMP coordinators at 866-372-1144, or the VA healthcare hotline at 877-222-8387.