Açai Berry Supplements Ease Motor, Nonmotor Deficits in Mouse Model
Daily doses nearly restored normal motor function levels, Italian study finds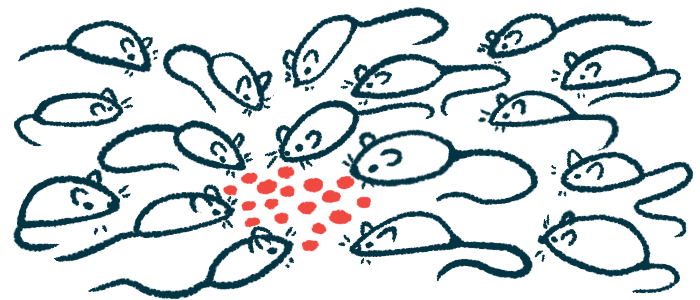 Daily oral supplementation with açai berry lessened motor and nonmotor deficits in a mouse model of Parkinson's disease, a study showed.
These benefits were accompanied by a reduction in neuroinflammation, alpha-synuclein protein accumulation, a type of cellular damage called oxidative stress, and dopaminergic neuron loss — all implicated in Parkinson's.
These findings provide the first evidence of açai berry's potential neuroprotective, anti-inflammatory, and antioxidant effects in Parkinson's, the researchers noted, supporting further studies to confirm its potential benefits.
The study, "Açai Berry Mitigates Parkinson's Disease Progression Showing Dopaminergic Neuroprotection via Nrf2-HO1 Pathways," was published in the journal Molecular Neurobiology.
In people with Parkinson's, dopaminergic, or dopamine-producing, neurons progressively die, leading to the disease's characteristic motor and nonmotor symptoms. Dopamine is a major chemical messenger in the brain.
Several factors are thought to contribute to this neuronal loss, including the toxic buildup of alpha-synuclein protein clumps, neuroinflammation, problems in mitochondria (the cells' powerhouses), and oxidative stress.
Oxidative stress is a type of cellular damage resulting from an imbalance between the production of potentially harmful oxidant molecules (mostly from mitochondria's processes) and the cells' ability to clear them with antioxidants.
This type of damage has also been implicated in other neurodegenerative diseases, such as multiple sclerosis and amyotrophic lateral sclerosis (ALS).
Antioxidant foods have been increasingly considered for neurodegenerative diseases due to their potential to protect against oxidative stress and subsequent neuronal damage and loss.
Açai berries, naturally found in the Brazilian Amazon rainforest, have a "high antioxidant content when compared to other fruits and berries," the researchers wrote, adding that anti-inflammatory, neuroprotective, and anti-cancer properties have also been reported.
However, there is limited data supporting its favorable neuroprotective effects.
The mouse-model study
To address this, a team of researchers in Italy evaluated the potential benefits of açai oral supplementation and their underlying mechanisms in a mouse model of Parkinson's induced by MPTP, a neurotoxin that destroys dopaminergic neurons.
Daily, mice were administered either açai berry (500 mg/kg) dissolved in an oral saline solution or a saline solution alone for seven days, starting 24 hours after the MPTP injection.
Results showed that daily açai supplementation led to a significant reduction in motor problems relative to animals that didn't receive the supplements, nearly restoring normal motor function levels.
Similar effects were observed for nonmotor deficits. Specifically, mice given açai showed a significant reduction in signs of anxiety and depression and a near restoration of sensitivity to mechanical and painful stimuli.
Further analyses showed that these beneficial effects were accompanied by a reduction in MPTP-induced neurodegeneration, particularly of dopaminergic neurons, and alpha-synuclein accumulation in these neurons.
Signs of MPTP-induced oxidative stress — including increased oxidant molecules and lower levels of proteins involved in antioxidant defense such as Nrf2 and HO1 — were also partly to completely normalized with açai supplementation.
In addition, brains of mice receiving açai supplementation showed significantly lower levels of pro-inflammatory molecules, less immune cell infiltration and abnormal activation, and fewer reactive astrocytes, compared with those not given the supplementation.
Astrocytes are neuron-supporting cells that, when overreactive, contribute to neuroinflammation and neurodegeneration.
These findings "demonstrated for the first time that Açai berry supplementation at the dose of 500 mg/kg was useful to counteract the neuroinflammatory and oxidative events characteristic of the [Parkinson's disease], limiting neuronal death and improving physiological antioxidant defense," the researchers wrote.