What Young-onset Parkinson's Can Look Like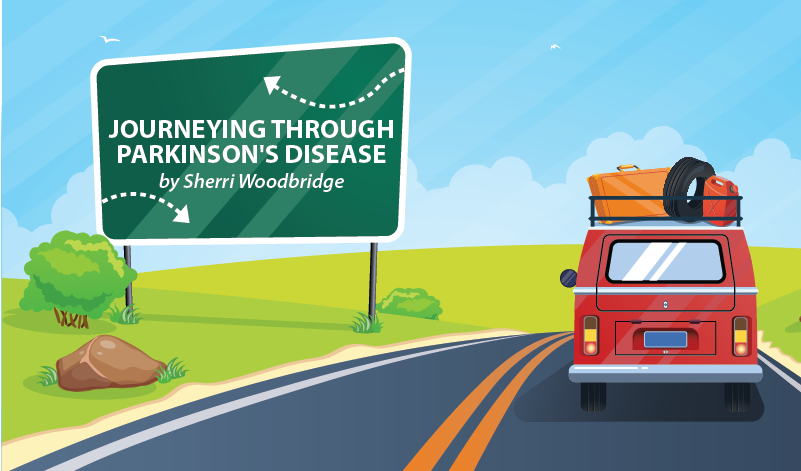 Not so many years ago, I was taking 27 pills a day to curb my Parkinson's symptoms. That number didn't include the supplements I was advised to take along with my medication. I took some of the pills to mask the symptoms and the others to combat the symptoms caused by the pills that are aiding in making life a bit "easier." That is some 700+ pills a month to help me stop shaking so much, to keep my mood somewhat elevated, to ease the physical pain that no one else knows is there, to aid in the reduction of rigidity in my muscles, and more.
This is what Parkinson's disease (PD) can look like.
When going through my medical history with my movement disorder specialist (every PD patient needs one of these, if at all possible) over the years, we discovered that my journey with PD began way back in high school. Yes, that time of playing in the band at Friday night football games and Thursday night basketball games and wondering why I felt like I was trembling inside while sitting on the bleachers, marching on the field, studying for exams, or whenever they (the internal tremors) felt like making themselves known.
Up to 44 percent of those with PD have experienced internal tremors. This also is what young-onset Parkinson's disease can look like. In my early 20s, the tremors continued, and I started having gut troubles. I didn't think much of it, but looking back on my medical history, my doctor felt confident that PD was playing a quiet role way back when.
Fiona MacDonald, of ScienceAlert, says, "Researchers have noticed that people with Parkinson's often report … digestive problems up to 10 years before they notice tremors. There's also evidence that people with Parkinson's disease have different gut bacteria to other healthy adults." This also is what PD can look like — but you can't see it.
I began reading through my journals (kept from way back when) and began to see my symptoms actually did begin in high school. But they were subtle. They were unpronounced, minimal, silent, unassuming. There was some rigidity. Internal tremors. Gut problems. Not much, but enough to put a connection to. This is what young-onset Parkinson's disease can feel like.
When I was 32, I was misdiagnosed with lupus and medicated with pills that didn't make a difference. This is not uncommon.
I visited my regular doctor for twitching in my fingers and shaking in my hands, the right one most predominantly. I was 44 by then. I knew something was wrong. She sent me to a neurologist. I didn't like his diagnosis or his bedside manner, so I found a movement disorder specialist. His diagnosis was the same, but his bedside manner was much better than the regular neurologist, so I stayed with him.
Due to my dislike of being pitied, I often don't let people know how I'm really feeling. People treat you different when they know you have a disease. I don't necessarily want to be treated differently. My heart is still beating. I am living. I have too many weeds yet to pull, too many roses still to prune. I have grandchildren to watch grow and (hopefully!) more to be held. I have things to paint, to fix, and to make. I have birthday cakes to bake, popsicles to slurp, and summer days made for catching ladybugs.
I don't have time to wallow in a sea of sorrow over a disease I have, but would rather not have. Since I do have it, I recognize there are times (and they are increasing in number) when it's OK to be treated differently and to need help. It's really OK, because …
… that's what PD can look like.
***
Note: Parkinson's News Today is strictly a news and information website about the disease. It does not provide medical advice, diagnosis or treatment. This content is not intended to be a substitute for professional medical advice, diagnosis, or treatment. Always seek the advice of your physician or another qualified health provider with any questions you may have regarding a medical condition. Never disregard professional medical advice or delay in seeking it because of something you have read on this website. The opinions expressed in this column are not those of Parkinson's News Today or its parent company, BioNews Services, and are intended to spark discussion about issues pertaining to Parkinson's Disease.