Making Meaning of It All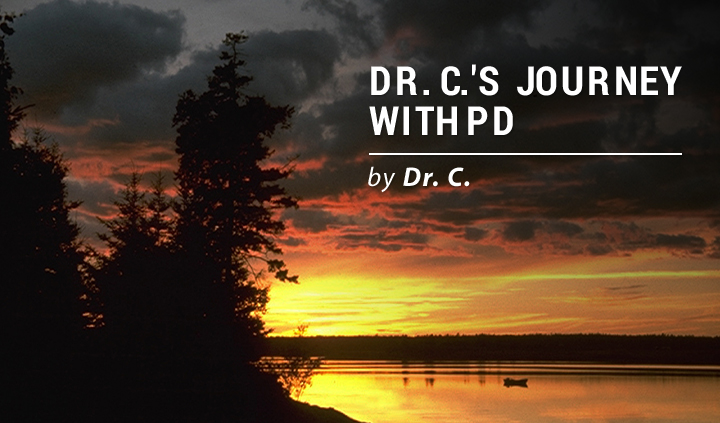 Wellness map in hand, I pass through the fog of conflict that is my life and agree to enter sanctuary. I surrender myself to experiences of bliss and well-being.
Caressed by calmness, the fog has lifted. Like a crisp fall day, the colors are vibrant and the view breathtaking. In the distance is something not seen before. This is the destination toward which I must strive. It beckons to me, constantly whispering in my ear, "Come to me and discover what you need."
It's all making sense.
Our brains are wired to make connections. Not just neural ones, but associative ones. When we have a new experience, we associate it with memories of similar events. The further the new experience is from the known, the more difficult the association.
An experience that supports our well-being can be so different from any in our history that an association is difficult. It is so difficult that we procrastinate. "I can't make sense of this, so I'm not going to do anything about it until I can." It's a cautious approach I've taken many times in my life. Eventually, I get splinters from sitting on the fence too long.
Greek philosopher Epicurus believed that happiness comprises friendship, freedom from everyday life and politics, and time and space to think things through. Epicurus would not advise spending money as temporary relief for a bad day. He would suggest taking time to reflect and contemplate.
Socrates had a different stance, as evidenced by his dictum: "The unexamined life is not worth living." Socrates believed you should review and examine every aspect of your life to get the best out of it. A life bereft of meaning and purpose lacks action guided by that purpose. Meaning and purpose are part of a healthy self-concept.
Making sense of a well-being moment can be challenging. They are often scarce, and we have little experience with them. But well-being moments always come with useful information. Without that, they are just "feel-good" moments.
Taking that information and turning it into wisdom for a lifetime requires wrestling with it, using it, and integrating it into life — use it or lose it. It helps to have an experienced guide. Teachers of mystic traditions suggest mentoring in a sanctuary as one way to assist in the meaning-making process.
How we make sense of everything is vital to our movement forward, against the challenges, the setbacks, and the frailty that we encounter. Making sense of it gives us meaning and purpose throughout our journey with Parkinson's disease, and the rest of our lives.
***
Note: Parkinson's News Today is strictly a news and information website about the disease. It does not provide medical advice, diagnosis, or treatment. This content is not intended to be a substitute for professional medical advice, diagnosis, or treatment. Always seek the advice of your physician or another qualified health provider with any questions you may have regarding a medical condition. Never disregard professional medical advice or delay in seeking it because of something you have read on this website. The opinions expressed in this column are not those of Parkinson's News Today or its parent company, BioNews Services, and are intended to spark discussion about issues pertaining to Parkinson's disease.